Mr. West Knows Best: Handling Test Stress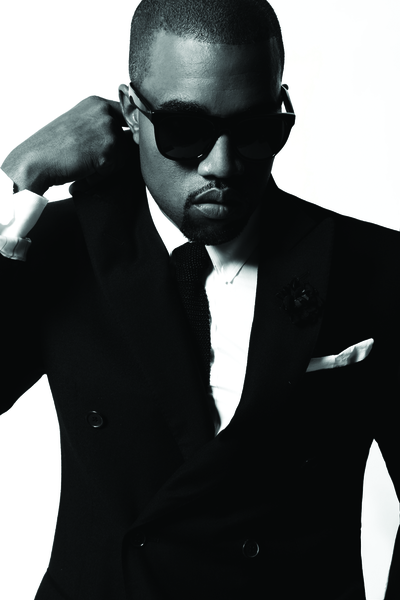 High school is no stroll through the Cleveland Metroparks, but this test-stuffed school year has been especially rough. Since the first days of school this year, warnings of PARCC tests and SLOs have added to the existing chaos of quarter and semester finals. During the upcoming week of final exams, as students spin their first semester review packets into gold, second semester's stressful wave will be quite visible from the shoreline. Before this wave has crashed its weight onto Shaker High, it seems students are already struggling to swim.
Well, students: Let Yeezy throw you a life preserver.
After dropping out of college to pursue a career in the rap industry, Kanye West might not seem like the first person to go to for educational inspiration. However, West — commonly known by his self-titled rap god name, Yeezus — occasionally sneaks some profoundly uplifting lyrics into his tracks. Though life is breezy for Yeezy nowadays, he seems to know what it's like to struggle through tough times. Granted, said times may not be standardized testing season, but his lyrics are easily applied to them.
Yeezy's Unofficial Testing Season Survival Guide
"When it feel like living's harder than dying, for me giving up's way harder than trying."
West's self-confident rhymes on "Champion" from the album "Graduate" ignite a fierce fire deep in my heart. Although his inflated and egotistical reputation precedes him, it can be beautiful – inspiring, even – to see someone believing in himself so wholeheartedly.
"That that don't kill me can only make me stronger."
Cliche and overdone? Maybe. Relevant? Entirely. Whether it's Kanye, Kelly Clarkson or your mother's advice, don't let it fly over your head. Instead, repeat the mantra inwardly during a test's stretch break.
"They say your attitude determines your latitude."
Whoever "they" are, they rock. Rhymefest's "Brand New" features an optimistic Yeezus, reminding everyone that a positive outlook will earn you a spot above the equator, or something like that.
"I'm exhausted, barely breathing, holding onto what I believe in. No matter what, you'll never take that from me."
I think I've said these exact words after every test that takes longer than an hour. If you close one eye and squint a little, it's almost as if West rhymes about a draining test-taking experience in "Amazing" from "808s & Heartbreak."
Most Kanye songs blast expletives and illegal activities, but the above are among hundreds of the Louis Vuitton Don's more empowering and thought-provoking lyrics. Before you strut into your testing rooms next semester, make sure you have a pencil, some scratch paper and the wise words of Yeezus.
Comment using your Facebook, Yahoo, AOL or Hotmail account
comments
Leave a Comment