A Millennial's Perspective on 9/11
Young adults looking past tragedy to ensure equal treatment for all American citizens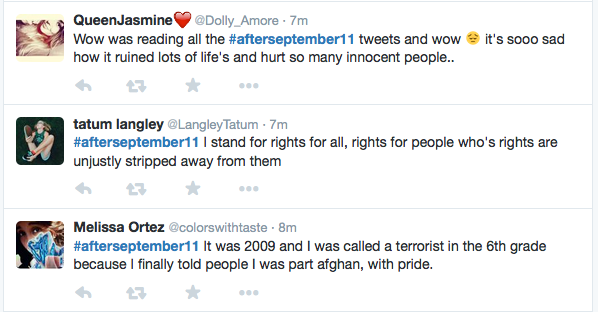 While it marks a somber moment in American history, 9/11 has a different impact on teens today than in generations past.
As it is, the oldest students in our school wouldn't have even started Kindergarten when 9/11 happened. The era of students who can recall what they were doing when the event took place is slowly fading away.
While teens today know of 9/11, the overall culture surrounding it is different having not personally experienced it.
"The struggle is, I don't feel anything. I don't have any connections to the event so I don't know much about [9/11]," sophomore Jocelyn Ting said.
She feels that her knowledge on the subject is limited partially due to the lack of information provided in the classroom setting.
"We barely even learn about it in school, what class is supposed to teach that?" she asked.
During second period at the high school, Principal James Reed led a moment of silence for the school; a practice that had not been observed in years past.
"In all honesty, I didn't even realize it was 9/11 until the moment of silence," said sophomore Sophia Solganik. "I guess that says a lot about our generation."
While the older generation uses this day as one of reflection and remembrance, a look at social media suggests that today's youth are doing things differently.
Young adults have taken to twitter using the phrase "#AfterSeptember11" to highlight the profiling of and discrimination against Muslim and Arab people in America.
"Muslims in America have faced increasing amounts of profiling against them, hate crimes and other injustices because of the sentiment after the attacks," Solganik said. "Baseless hatred of all Muslims present a daily struggle for many, [and] this issue is important to address so we can protect the rights of our most citizens."
Solganik also highlighted, however, that social media can only do so much.
"Alone, social media cannot turn the tide against profiling Muslims," she said. "Tweets by teenagers, are often only viewed by people that already hold the beliefs expressed in the tweets."
Making the jump from social media to mainstream media is not something young adults can do on their own.
In the upcoming years, it will be interesting to see the blend of mourning the past and shaping the future our nation will observe as more and more Millennials enter the workforce.
This generational shift in culture, while still maintaining remembrance of the event, ensures that no matter how distant, the memory of 9/11 will stay with us.
Comment using your Facebook, Yahoo, AOL or Hotmail account
comments
Leave a Comment