The Flex Block Era Begins
New program moves club and enrichment activities to the school day
Students attend their first Flex Block activities since its official start after school on Tuesday, Sept. 20 and Thursday, Sept. 22.
Principal Eric Juli announced the adoption of Flex Block in an Aug. 19 email to students and families. "Our goal as a school is to prepare all our students for the world they will enter upon graduation. Flex Block is an opportunity for students to have internships, begin work-study jobs, engage in community service and community projects to positively impact Shaker Heights," Juli stated.
Senior Campbell Trotter said she is excited about this new program. "I really look forward to seeing what happens after the first week because I saw a lot of people doing fun things, and I think it provides better opportunities for students than just conferences every day," she said.
To make time for Flex Block, the school's schedule comprises seven periods instead of the eight that were in the previous year's schedule, according to Juli. "Shifting to seven periods creates an opportunity for Flex Block on even days because there is no eighth period," he stated.
On Tuesdays and Thursdays, sixth period ends at 2 p.m., allowing for Flex Block to take place from 2:05-4 p.m., according to the 2022-23 High School Bell Schedules. "Students can participate in one activity in Flex Block if it's off campus. Students staying on campus might participate in two activities. For example, a student might have extra rehearsals from 2 p.m. – 3 p.m., and go to math support from 3 p.m. – 4 p.m.," Juli stated in the email.
In a document titled "Student Q's about Flex Block" shown to students during Crew Sept. 15, students learned that they are not required to stay for Flex Block. "It is our hope that all students engage" within the Flex Block. "There is no penalty for not participating," the document stated.
Some students expressed confusion about the start of the program. "Flex Block has made things very, very complicated," sophomore Amber Perkins said. "Because there's different clubs at different times, it makes it difficult to figure out. Like, 'Oh, if I have something for Flex Block 2, where am I gonna go for Flex Block 1? If I don't have anything, or my teacher's not holding conferences, and I can't leave, where do I go?' "
In an email sent to students Sept. 22, Senior Administrative Assistant Laurie Brem announced an option for students to attend while waiting for an activity in Flex Block 2. "Do you need a quiet place to study during Flex Block 1 before your Flex Block 2 activity? If so, please go to room 156 after school today for a quiet study hall, 2:05 p.m. – 3 p.m," the email stated.
"I like the idea behind Flex Block. I like the emphasis that school is more than just academics, but I think it is just a large undertaking, and so there's going to be some kinks to work out," history teacher Amanda Ersek said. "I think the kids, some kids—and I can only speak to my Crew—are resistant, but I think that the possibilities of it could be really positive in terms of getting kids involved in things besides classes."
Junior Nora Chevraux said that she thinks Flex Block being split into four blocks will limit opportunities for students. "I don't like how everything is in just four blocks, though," she said. "There aren't as many options."
A list of all offered Flex Block activities was given to students in Crew Thursday, Sept. 1. The Activity Catalog included 64 activities and seven "partnerships," which allow students to start "internships, begin work-study jobs, engage in community service and community projects to positively impact Shaker Heights," Juli stated in the Aug. 19 email.
Sophomore Eliza Mays said there are activities she wishes to do that all take place in the same block. "There's a lot of things that I want to do that are all focused in one schedule, so I can't do a lot of things that I want to do," Mays said. "A lot of the hands-on activities such as Motogo, woodworking, ACE, etc., were all on Tuesday Flex Block but none were on Thursday. This makes it hard for someone with an interest in hands-on work to do more than one thing that they enjoy because most of it is happening at the same time."
Senior Dylan Lamb said he likes the amount of new options for students. "I feel like having conferences was a better idea, but I do like the availability of all of the different activities that you can sign up for. I think there is something for everyone to do," Lamb said.
Some teachers have said that they believe their students like this new program. "I have freshmen in my Crew, and they actually seem pretty excited about Flex. I was somewhat surprised about how excited they were about Flex Block," math teacher Ryan Routh said.
Science teacher James Schmidt said that he thinks Flex Block could prove beneficial for students. "A lot of people signed up for a lot of things, and hopefully there will be a lot of interesting activities for students to do and good enrichment and good support for students who need more support," he said.
Student and Campus Activity Coordinator Sara Chengelis and MYP and Flex Block Coordinator Molly Peabody have been working with Juli to develop the program, according to Juli. Chengelis said she is open to any feedback to improve it. "Ms. Peabody and others who have been working on it know that it's not perfect and that we're always looking for ways to grow and make anything that we do better," Chengelis said.
However, Mays is still critical of the lost opportunities Flex Block caused. "If we didn't have Flex Block, there are other classes that we could've done that we might have even liked better than some Flex Block activities, so they're taking away that opportunity," she said.
Ersek said she hopes students remain open to this change in the school. "I think that they should be open-minded. I think students often complain that school doesn't connect to real life, and here we are giving an opportunity for it to connect to things outside just the regular content standards," she said. "So I think we should just give it a shot and go in with an open mind."
History and economics teacher Brad Bullard also said he is remaining optimistic about Flex Block. Said Bullard, "I don't want to judge anything too quickly, and I would also say that we gotta give this a little bit of time to work itself out."
Ingrid Holda, Vaughn Ullom, Jenna Loveman, Gracie Turner, Lucy Horrigan, Shiloh Cummings, Marin Hunter and Ruben Rippner contributed to reporting.
Comment using your Facebook, Yahoo, AOL or Hotmail account
comments
Leave a Comment
About the 'Riter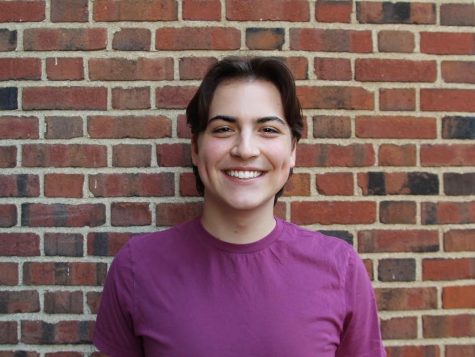 Brendan Zbanek, Editor-in-Chief
Brendan Zbanek ('23) is in his fourth year with The Shakerite. He is currently the Editor-in-Chief, running and overseeing all coverage for shakerite.com and print issues. Brendan was previously The Shakerite's Web Managing Editor his junior year and
Social Issues Columnist his sophomore year. Aside from The Shakerite, Brendan is a CORE leader in the Student Group on Race Relations, a student council representative, on the Superintendent's Student Advisory Council, a Shaker Writing Center intern and an active member of numerous other clubs. Outside of school, Brendan can be found with friends or scooping ice cream at Ben & Jerry's.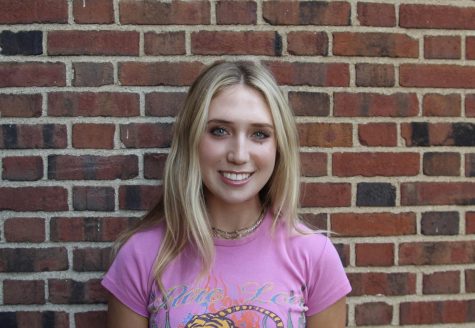 Annie Sullivan, Executive Managing Editor
Annie Sullivan ('23) is in her fourth year with The Shakerite and is currently The Executive Managing Editor. Last year as a Junior, Annie was the Campus and City Editor and prior to that, as a Sophomore, Annie was a Campus and City Reporter. Aside from The Shakerite, Annie spends her time on the courts with the girls tennis team, in room 229 as a Gristmill Editor and working at Pizzazz! In her free time she likes listening to music and being with family and friends.