Students, Check Your Email!
School will look different every day Jan. 5-13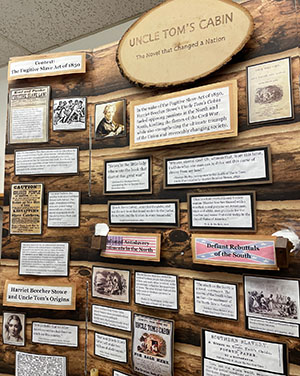 The question about what will happen during the seven-day intersession period that begins after winter break Jan. 5 has finally been answered.
According to Principal Eric Juli, the inaugural intersession will be used primarily as a testing period with some class meetings. "There is going to be MAP Testing for ninth and tenth graders in English and Math," Juli said. "There's practice AP and IB tests for kids in those classes, and there's also regular class time."
Juli corrected one impression about intersession. "I think some people think there is just no school, and that's not true," he said. 
Nathan Hsu, a science teacher, said the plan seems confusing. "I say it sounds inconsistent, and I'm a little nervous just because that will confuse people about what we need to do," he said.
Teachers speculated that the delay in announcing a schedule meant that the plan had not been approved by the district. "Nothing has been declined. When we are going to not do regular school, I have to propose stuff, ultimately, to [Superintendent David] Glasner. Intersession is not fully approved yet, but nothing has been not approved," Juli said. 
Sophomore Theo Chaney said that he thinks students should have those days off. "I would like all the days to be off of school where we don't have to do any testing or anything," he said. 
The tentative schedule sent to teachers includes testing days on Thursday, Jan. 5 through Monday, Jan. 9. These school days will include reading and math MAP tests, Ohio End of Course Exam review sessions, CPR training for health students, National History Day performances for AP U.S. History students, and AP/IB practice tests for some classes. 
Monday, Jan. 9 through Thursday, Jan. 12 will be class meeting days, although some testing will occur during this period. On Jan. 12, the school will also host a Red Cross blood drive, the first since the pandemic. 
No classes or testing will occur Friday, Jan. 13, a clerical day for faculty to complete grades and prepare for the second semester, which begins Tuesday, Jan. 17, 2023. 
Sara Chengelis, student and campus activity coordinator, emailed students and parents their individual intersession schedules Friday, Dec. 16, and corrections for some students, Monday, Dec. 19.
 After removing the semester exam period, high school administrators have worked to replace it with a variety of activities and to create a schedule for them. Juli said, "We try to do stuff that makes sense."
Comment using your Facebook, Yahoo, AOL or Hotmail account
comments
Leave a Comment