Shaker takes Learning to Space
Shaker students learned about space and NASA research in a district-wide assembly
Joe Acaba and Mark Vande Hei, astronauts aboard the International Space Station, answered student questions about their work at an assembly in the large auditorium Nov. 1.
Shaker Heights students connected with the astronauts aboard the International Space Station for 20 minutes using a downlink. Shaker Heights science teacher Brian Child applied and was accepted by NASA for Shaker to host the downlink. For a better connection, NASA asked students and teachers to disconnect from the Wi-Fi during third period.
The live chat was a part of the International Space Station's Year of Education program, with goals to strengthen NASA and the nation's future workforce, attract and retain students in science, technology, engineering and mathematics disciplines and engage Americans in NASA's mission. The program takes place from September 2017 to September 2018. To reach these goals, NASA has set up live chats with schools across the U.S. with Astronauts aboard the International Space Station using downlinks, according to NASA. The International Space Station is a satellite in Earth's orbit that can be inhabited by a group of three, seven or 10 astronauts, according to NASA.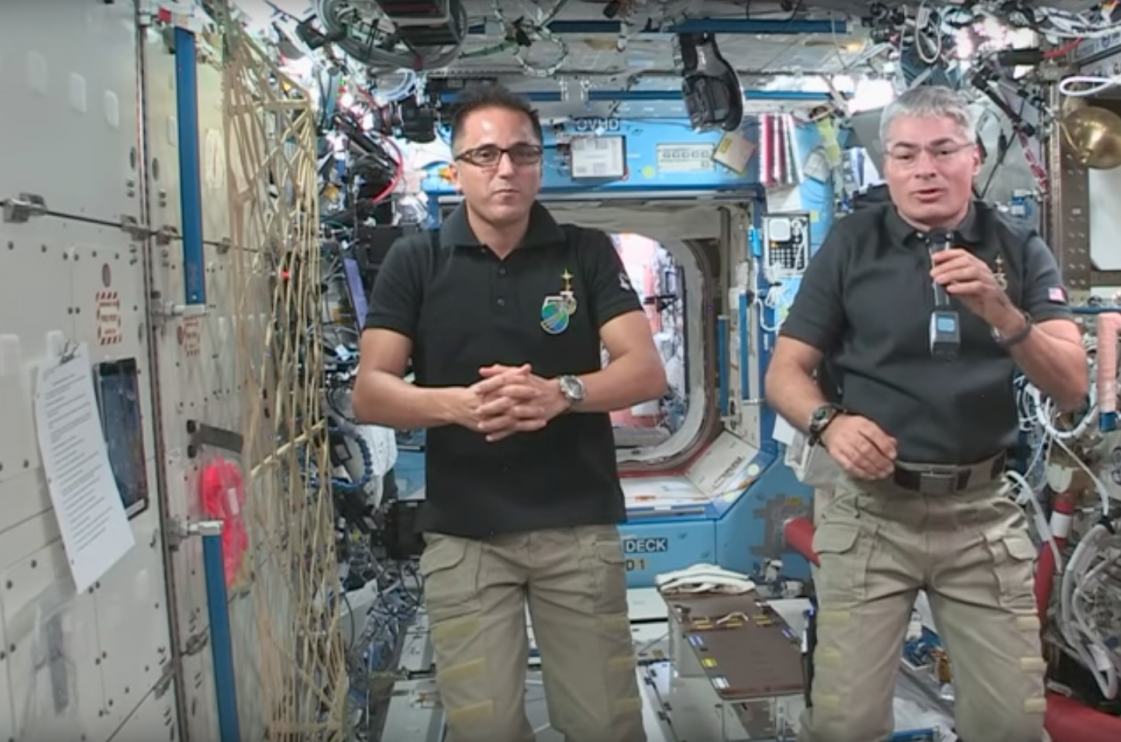 Students in all grades submitted questions in a Google form, and two from each grade were chosen to present their question to the astronauts. The questions ranged from, "Are there germs in space?" to, "Were you able to predict the path of hurricanes, this hurricane season?"
One student asked, "Why are spacesuits white?" Vande Hei said that a benefit of a white spacesuit was that it reflected light and could withhold heat in an environment where you need to get rid of heat as soon as possible.
Acaba said the space station is also used as a research laboratory to perform experiments with microgravity.  
Vande Hei talked about the type of research on the space station. "There is a lot of hope that lung tissue being grown on the space station may help contribute to finding a cure for cancer," he said. "There has also been a lot of learning about regenerating water and making it clean."
Acaba explained that, regardless of differences, the astronauts on the space station are unified by their shared interest in space. "If you look at the astronauts that are up here, we all have very different backgrounds," Acaba said, " but one thing we all have in common is we've all studied one of the sciences —  in engineering and mathematics —  and we all have a desire to come into space."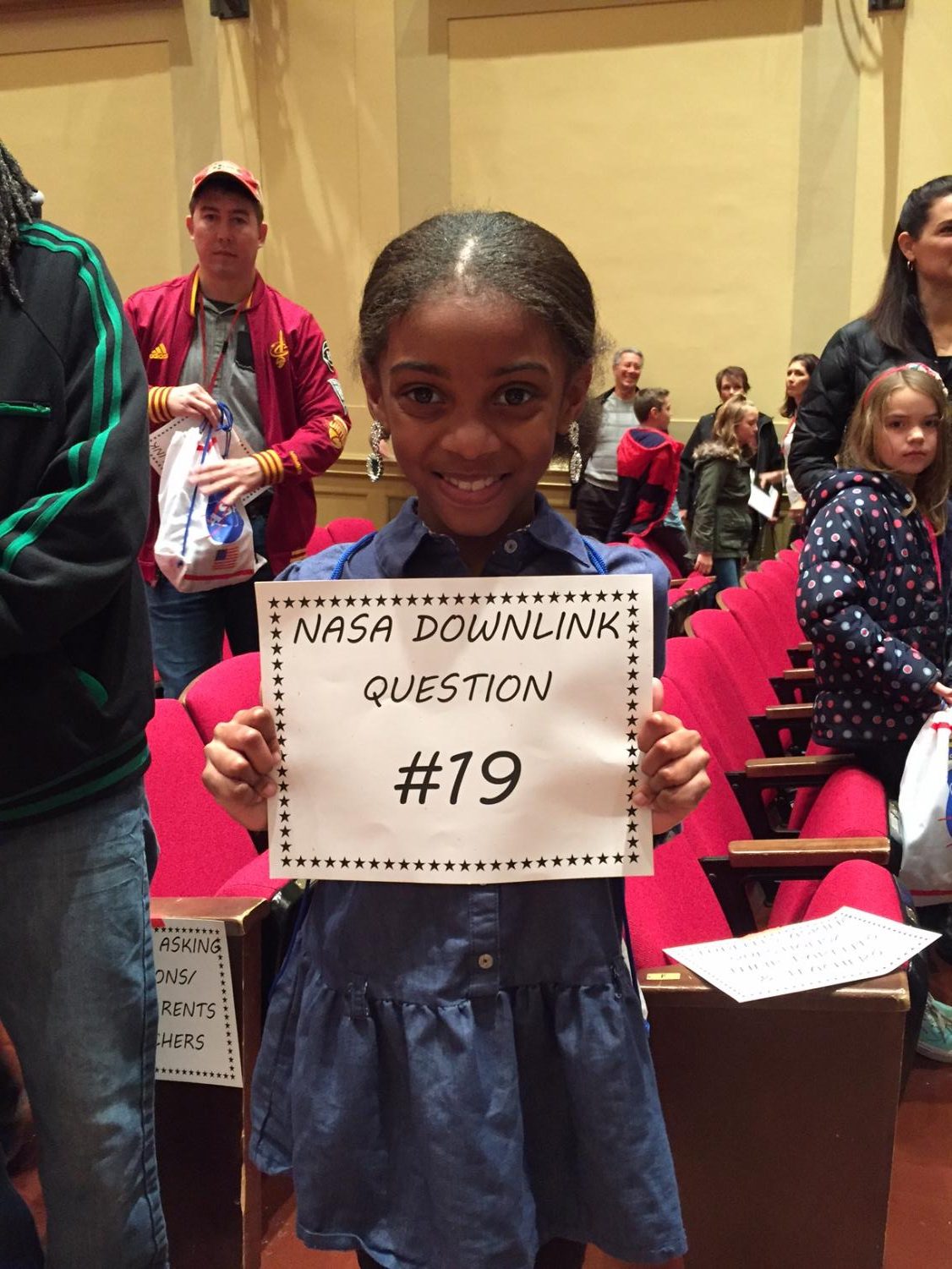 "I just can't imagine how wonderful this is for our young people. It was amazing to see our community come together, and this is something that everybody doesn't get an opportunity to do," Superintendent Gregory C. Hutchings Jr. said.
First grade teacher Donita Townsend agreed. She said the astronauts encouraged her students by presenting the possibility of astronaut as a career path.
"I think the students will remember this for the rest of their lives," Kristen Miller, assistant director of communications, said. Miller helped the district organize the event.
Vande Hei emphasized to one student that going into space was, in fact, an important job. "It is a challenging endeavor that focuses our attention and the attention of science into learning new things," he said. "By doing challenging things, we end up with lots of what we call 'spin off technologies' things that we get unexpectedly that help out lives on the ground in a great way."
"It's very important for students to connect with astronauts and those aboard the ISS [to] see the value of it," Junior Michaela Witt said.
"Hopefully someday we can have people coming to space on a more regular basis," Acaba said, "because all of us have different qualifications and all of those can be very beneficial to living in space, and maybe living on a habitat in a different planet."
Comment using your Facebook, Yahoo, AOL or Hotmail account
comments
Leave a Comment