So Far, Crew Program Fails to Inspire Connections
Students say Character Strong is awkward and unnecessary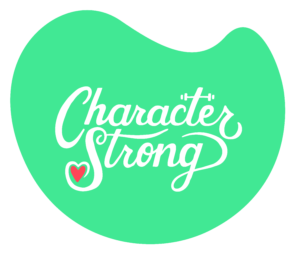 CharacterStrong, a social-emotional learning program, is being used in Crew Time classes for the 2022-23 school year. 
Crew Time began in the virtual 2020 school year as a weekly meeting where teachers met with about 15 students assigned to them. This year, all grade levels go to Crew on Tuesdays and Thursdays, or "even days," after their second period class. Crew lasts 30 minutes.
Students are meant to complete community-building activities, answer get-to-know-you questions, and learn necessary information about the school week during Crew. 
According to Treasurer Bryan Christman, Character Strong was purchased for $4,857.84 this fiscal year. 
Dr. Maria Helton, the district's positive behavior coordinator, said that Shaker chose CharacterStrong to strengthen student and staff social emotional skills. 
"Character Strong was vetted by a team using a rubric format to identify key look-fors aligned with Ohio Social Emotional Learning Standards," Helton said in an email message. 
CharacterStrong offers curriculums for Pre-K-12 and includes lessons meant to connect students. According to their website, its goal is to help students "adapt to different learning environments with pre-built slide decks, activities, videos, and more." 
CharacterStrong lessons typically begin with a prompt to discuss and a get-to-know-you game. Then they dive into the lesson. In an 11th grade lesson, "Understanding Ourselves," students are told to write words to describe themselves, and words others may use to describe them. The lesson ends with discussion questions such as, "How much of your full self do you want people to see right away?" and "Do different groups of people bring out different parts of you?"
"Many times I do feel like it is tough to get kids engaged with it," said Individuals and Societies teacher Brad Bullard, who has a ninth-grade Crew. "I feel like a lot of times the issue, when you don't have grades associated with things, a lot of students don't necessarily participate the same way they would otherwise." 
Freshman Anna Oestreich said her Crew had maybe used CharacterStrong twice. "I recognize that they're trying to do community building and stuff, but it feels really unnatural and really unnecessary," she said. "Especially because a lot of us already know each other." 
"It just kind of felt like forced bonding," freshman Julia Sadowsky said. "I think it's good in theory, but in practice it didn't really work." 
On the other hand, some students don't mind using the program. Sophomore Maura Connell said she likes Character Strong, and has used it "a couple times."
Said Helton, "Shaker will be looking at different data sources, including Panorama [survey] data, to determine effectiveness of our goals with the program."
Comment using your Facebook, Yahoo, AOL or Hotmail account
comments
Leave a Comment