Shaker Teen Center in the Works
Election Day, Tour Your Schools and the end of Shaker Boulevard construction round out this edition of Quick Shakes
The New Getaway Teen Center
John Carter and Grace Geier, Journalism I Reporters
The Getaway, a teen center being developed at Heights Christian Church, will be a free and flexible place for SHHS students to spend time after school. "This is something that Shaker Heights has been working on for a number of decades," City Councilman Tres Roeder said about the teen center.
He has been working with the Shaker community to provide teens with a safe space to hang out. Roeder said he heard about the idea for a teen center from parents, residents, store owners and teens themselves when he first ran for office four years ago. "I am very proud of the fact that, after a number of decades of work, we were finally able to make it happen, and we now have a teen center coming," Roeder said.
Roeder said there is a group of current Shaker Heights High School students who have been involved in the planning throughout the past year. This group has named their program "The Getaway." They have also helped select the furniture, programs and activities, such as video games. The teens made the decision to have the center be relatively unscripted.
"They wanted a place where they could go be themselves — where they could hang out if they wanted to, where they could quietly listen to music, where they could be with friends and that's what the teen center is," Roeder said. The hours will most likely be from 3-7 p.m. Monday through Friday during the school year.
Gay-Straight Alliance Changes Name
Eliza Auten and Morgan Fowler, Journalism I Reporters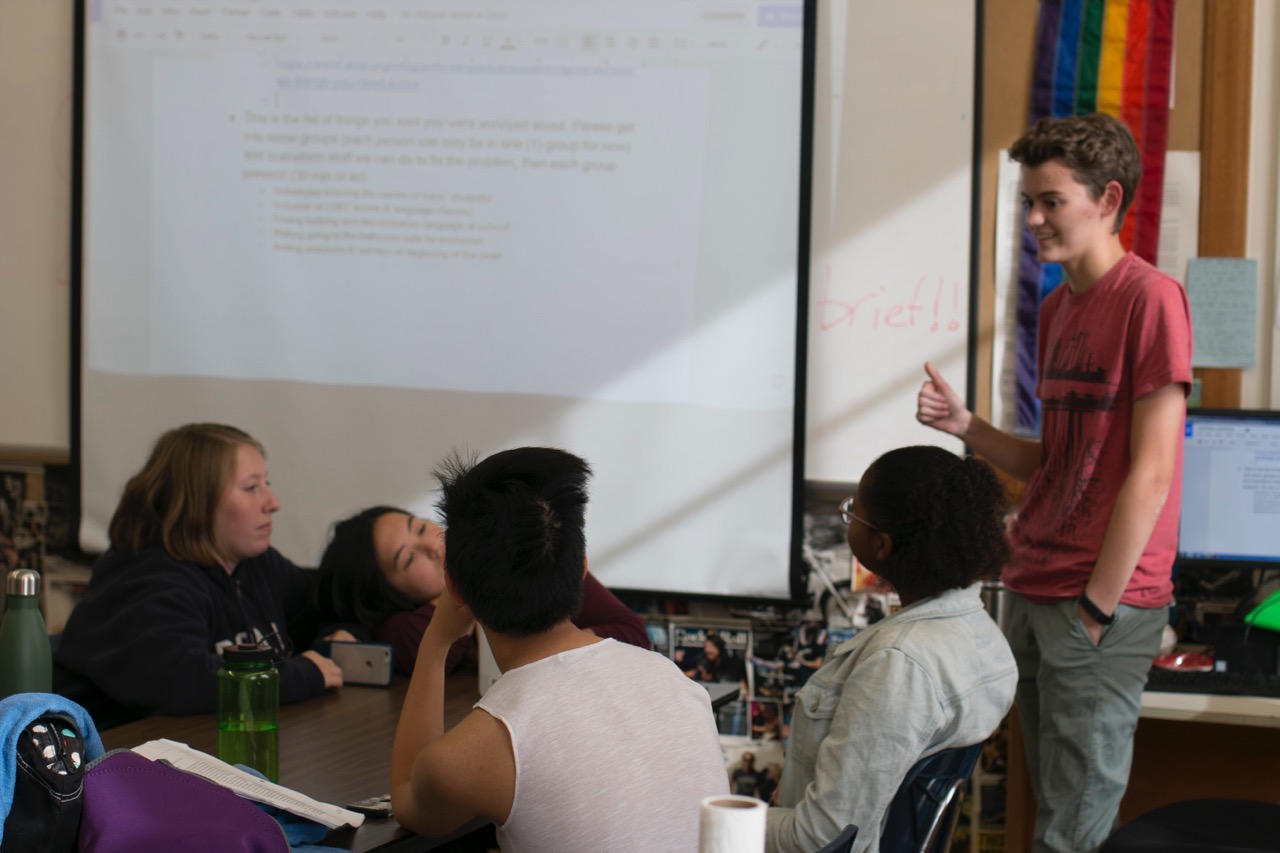 Gay-Straight Alliance has changed its name to The Shaker Heights High School Gender and Sexuality Association. "There is more to the human experience of sexuality and gender than just 'gay' or 'straight.' You could be bisexual, or transgender, or asexual or nonbinary," Sarah Grube, GSA president, stated in an email.
"In renaming the club in order to be more inclusive of everyone's experiences and identities, we hope to promote a more inclusive space that better reflects the members of our club," Grube stated. Other new names considered for the GSA, in addition to The Shaker Heights Gender and Sexuality Association, were Spectrum and The Shaker Heights LGBT Club. The GSA held a brainstorming session and then voted on the names suggested.
"The SHHS Gender and Sexuality Association won out," Grube stated. The GSA meets after school on Thursdays in Room 231. GSA is an all-inclusive safe space for LGBTQ students, teachers and straight allies. "Over the last few decades, the LGBT community has come to understand gender and sexuality differently," stated Grube. "'Gay-Straight Alliance' is a binary that doesn't necessarily apply anymore."
Improvements Made to Annual Event
Bess von der Heydt, Journalism I Reporter
The annual Tour Your Schools Day, taking place Nov. 1, invites community members to tour the Shaker Schools and experience the schools in action through listening to the building principal and student ambassadors.
"It is a day where we open our schools for a period of time, and any families who are interested in touring them can visit. They can get a tour of the school, they can meet the principal, they can meet some of the staff and students," said Scott Stephens, executive director of communications. Stephens said that this year they are doing some things differently by having a more specific program, a registration, and two days to visit the schools, one in the fall and one in the spring.
CommUnity Market Keeps on Giving
Katie Cronin, Journalism I Reporter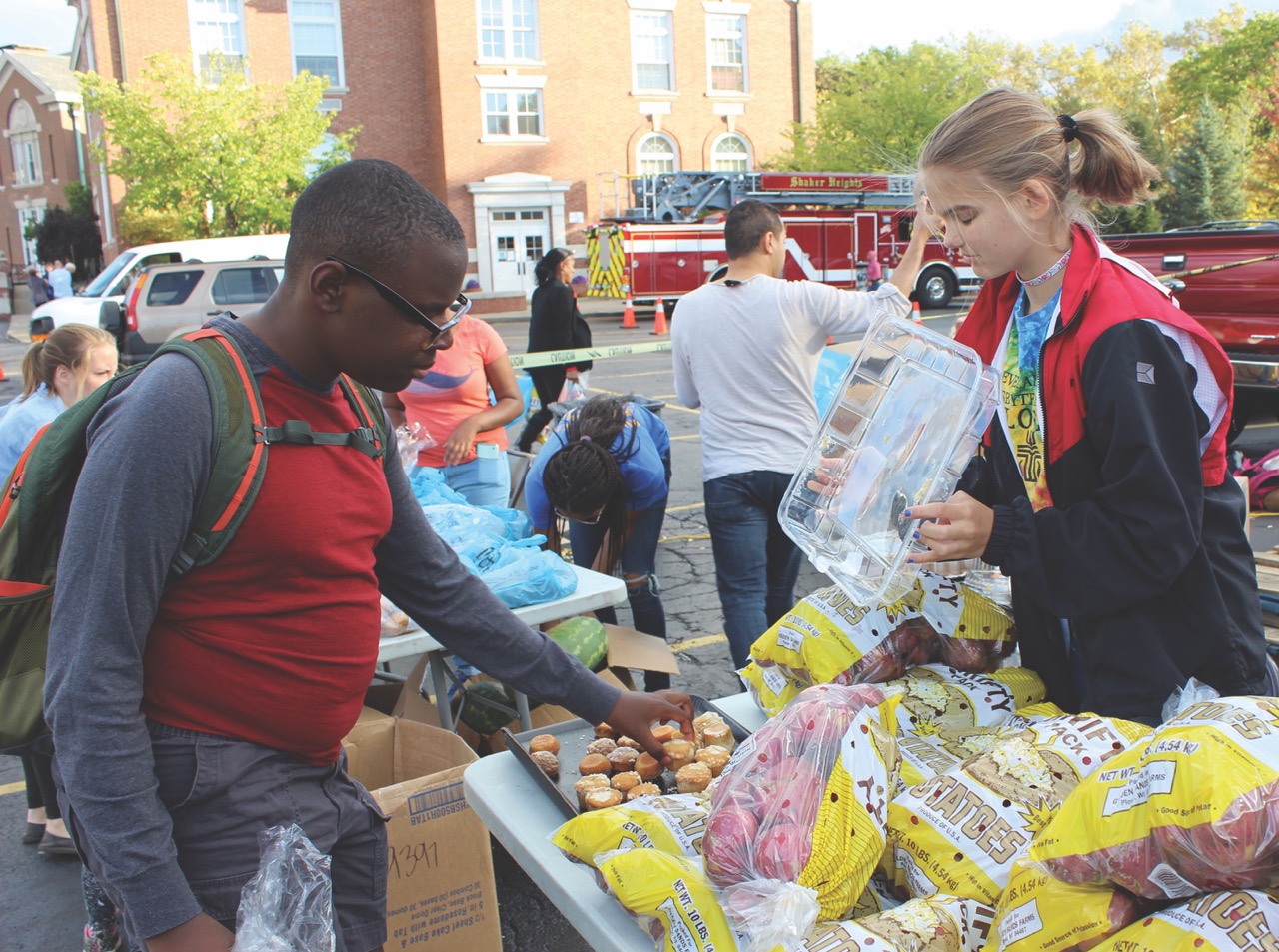 The first Shaker CommUnity Market, which put fresh produce into the hands of people in need, was a success, and the second event was held Oct. 26. The CommUnity market last month was held in partnership with the Greater Cleveland Food Bank and the Onaway PTO.
It provided the community with free, fresh produce, and was a way "to bring our community together in a shared space to share the abundant resources Shaker has to offer," said Stacey Hren, a parent volunteer for the Onaway PTO and co-chair of CommUnity Builders.
This time, the event will be held in Woodbury's lower gym and the Onaway parking lot. "It will include a variety of community resources, like the League of Women Voters and Shaker Library, in addition to new partners like Shaker Recreation, the Getaway Teen Center, and Cuyahoga County Solid Waste District," Hren said. There will also be activities for the whole community.
"We'll have games, yoga and live music, including a band. And because Halloween is right around the corner, we're hosting a pumpkin-carving contest," Hren said.
Passing out the free produce was a success during the first event. "It worked really well. A lot of families were able to get food that they couldn't necessarily get at a grocery store, because the food was either expensive or they didn't have access to it," Eliza Bennett, who attended the market as a member of the high school's Youth Ending Hunger Club, said. Bennett said that the best part of the event was "seeing the smile on peoples' faces when we handed the food to them."
Late Start to Early Release
Emilie Evans, Opinion Editor
Next year, the high school is ending the practice of Late-Start Tuesdays and replacing it with an Early-Release Mondays system. The new policy requires teachers to hold their weekly meetings after school and students to go home early. Though a set schedule has not been made, Principal Jonathan Kuehnle believes school would end around 2:15 or 2:20 p.m.
District Changes Lunch Charge Policy
Caroline Brancato and Melina Ioannou, Journalism I Reporters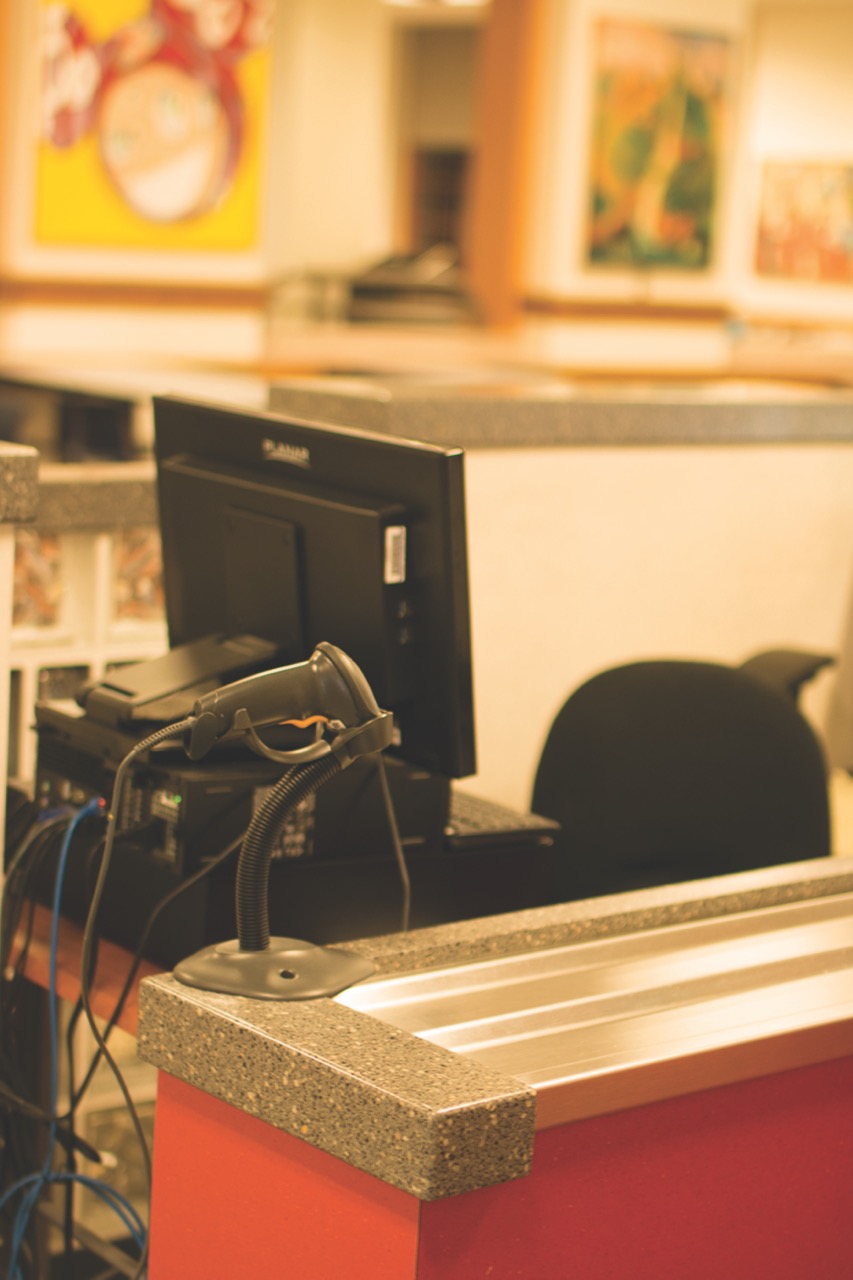 Shaker introduced a new policy for the charge of school meals to students' accounts Oct. 8. If a student forgets money for lunch or does not have enough in their school account, a standard meal is provided and it will be charged to the student's account. In the past, students who have not been able to pay for their meals have received a PTO-funded lunch.
Amanda Schindley, Shaker's food service director, said that the purpose of the new policy is to "not food shame," and ensure that kids get their meals. To keep parents up to date with the status of their children's accounts, The Food Service Department will notify the schools of students that have a food account balance of $10 or less. The schools will then forward this information to the parents.
Shaker's Nov. 7 Elections
Danielle Krantz, Journalism I Reporter
Registered voters can decide who sits on the city council, the school board and several issues through voting in local polls, at the Cuyahoga County Board of Elections office or by mail Nov. 7.
The four Shaker Heights City Schools District Board of Education candidates competing for three open seats are Lisa Cremer, Alex Liston Dykema, Ayesha Bell Hardaway and Heather Weingart. The four City Council candidates competing for three open seats are Sarah Megenhardt, Tres Roeder, Anne Williams and Rob Zimmerman.
Government teacher Kimberly Owens emphasized the importance of voting as a means of having your voice heard, "We are a republic, we are a representative democracy and if you want those you elect to make decisions that you support then you need to let them know what your choices are."
Shaker Construction
Madeline Price, Journalism I Reporter
The major street construction around Shaker Heights will be finished by December, according to Assistant Director of the Department of Public Works Christian Maier. The road construction is separated into two major projects: the Shaker Boulevard construction and the ongoing road resurfacing project all around Shaker. Maier said, "We find that there is much value to doing these types of programs."
A version of these articles appears in print on pages 12-15 of Volume 88, Issue 1, published Oct. 27, 2017.
Comment using your Facebook, Yahoo, AOL or Hotmail account
comments
Leave a Comment