Reporter's Notebook, State of the Schools Edition
Observations from Superintendent Gregory C. Hutchings' first State of the Schools address:
As audience members filed into the Large Auditorium, Kool and the Gang's "Celebrate" played through the audio system.
Two student trumpet players, middle school student Ren Mueller and senior Anno Van Den Akker, performed the National Anthem while a lone man sung along in the audience.
Of the three students who spoke on the I Am Shaker theme before Hutchings' address, two are the sole student members of the district's Strategic Planning Committee — juniors Olivia Hamilton and Ben Silberman.
Superintendent Gregory C. Hutchings acknowledged his wife (for Valentine's Day) and mother, both of whom were in the audience. Hutchings said both he and his wife would be out of town for Valentine's Day, but that "every day is Valentine's Day."
The moderator, Dan Molthrop, CEO of Cleveland City Club, also moderated the superintendent candidate appearances last May.
Hutchings called teachers "the best actors and actresses in the world."
There was more enthusiastic applause for references to Shaker athletics than any other topic. In particular, Middle School Assistant Principal Danny Young's and Hutchings' references to tomorrow's St. Edward vs. Shaker men's basketball game. Hutchings' shout out to the hockey team's 2013 state title and his anticipation of a men's basketball state crown this year received a rousing cheer.
Hutchings said the district should help prepare students in STEAM — science, technology, engineering, the arts and math. Apparently, it's a thing.
Out of the district's $90 million budget, the $250,000 savings Hutchings touted  is .278 percent of the total. Hutchings' intends to cut $1 million of the budget every year.
As the night closed, Journey's "Don't Stop Believing" chorused throughout a buzzing audience.
 Applause Tracker
Hutchings received applause when:
he wished his wife Happy Valentine's Day.
he acknowledged his mom, who was in attendance.
he singled out Academic Adviser Mary Lynn McGovern for having volunteered to bus their children to help integrate the schools in the 1970s.
he asked all teachers to stand.
he singled out students.
he pressed for more STEAM instead of STEM.
he mentioned The Shakerite.
he mentioned Director of Communications Peggy Caldwell.
he singled out the Superintendent Cabinet Team.
he said parents should limit students' access to technology, in particular social media.
he announced "Today, we are launching our first volunteer database."
he said "Shaker is the state championship team in hockey."
he said "and soon to be state champion in basketball."
he ended speech.
Altogether: 15 moments of applause.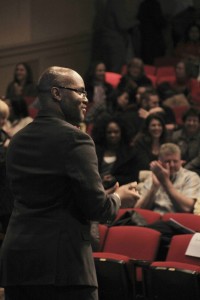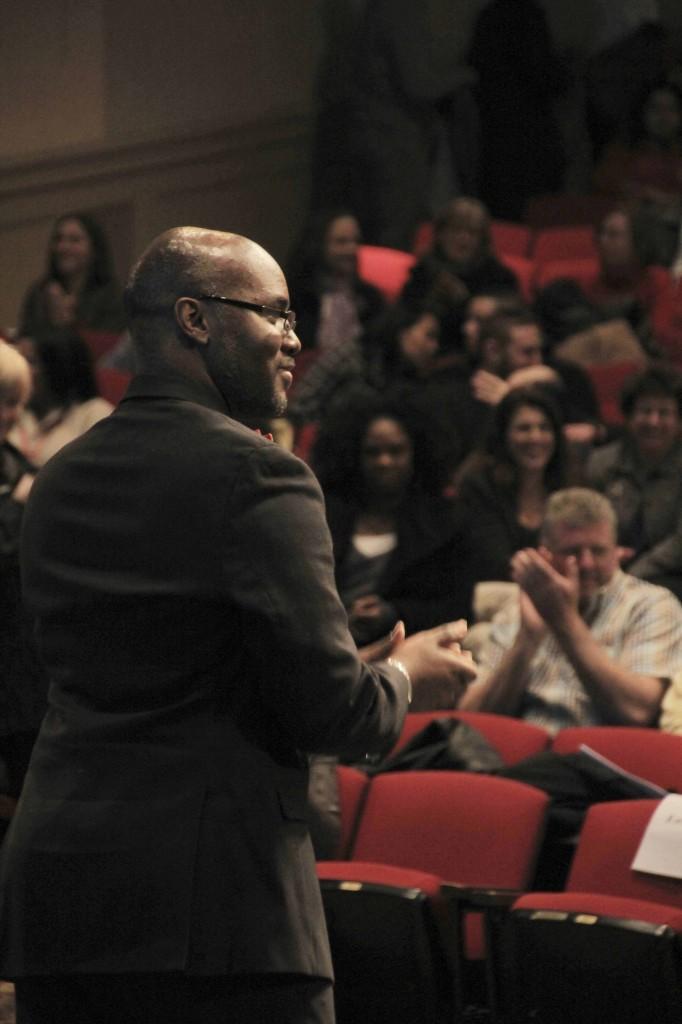 Comment using your Facebook, Yahoo, AOL or Hotmail account
comments
Leave a Comment