Questions About COVID-19
Facts about what it is, how to protect yourself and what Shaker is doing to help
Q: What is the coronavirus, or COVID-19? 
A: COVID-19 is a respiratory disease caused by a new strain of coronavirus that was first identified in December in Wuhan, China. Coronaviruses are a large and diverse group of viruses that can cause symptoms ranging from excess nasal mucus production to fever, shortness of breath and severe coughing. 
Q: How severe is COVID-19?
A: Reports of COVID-19 have ranged from very mild, including some people with no reported symptoms, to severe illness resulting in death. The World Health Organization, a specialized agency of the United Nations based in Geneva, Switzerland, has characterized COVID-19 as a pandemic — a disease outbreak that occurs over a wide geographic area and affects an exceptionally high proportion of the population. There is currently no vaccine or antiviral treatment for COVID-19. According to WHO Director-General Tedros Adhanom Ghebreyesus, the death rate for COVID-19 was about 3.4 percent as of March 3. 
Q: Where does COVID-19 originate?
A: The virus was first detected in China and has spread to more than 100 locations internationally. Early on, many of the patients at the epicenter of the outbreak in Wuhan, Hubei Province, China had some link to a large seafood and live animal market, suggesting animal-to-person spread. Later, a growing number of patients reportedly did not have exposure to animal markets, indicating person-to-person spread. 
 Q: How is COVID-19 spread?
A: Although investigation into the spread of COVID-19 is ongoing, the CDC states that the virus spreads "mainly from person to person," between people who are approximately within six feet of each other. The virus is transmitted through respiratory droplets, produced when infected individuals cough or sneeze, that contain viral material that can infect healthy individuals when inhaled or when otherwise ingested. People are thought to be the most contagious when they are the most symptomatic. COVID-19 seems to not remain infectious if airborne outside of respiratory droplets, and it is uncertain how long, if at all, virus particle remain infectious on exposed surfaces. As of Feb. 28, 2020, the Centers for Disease Control and Prevention states that COVID-19 is spread almost entirely from person-to-person.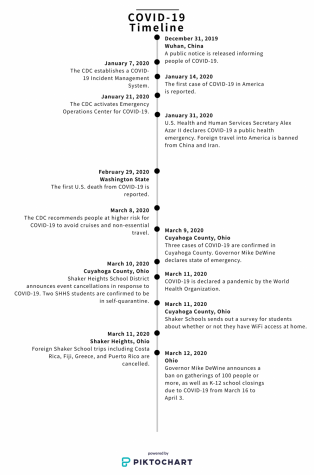 Q: What can you do to avoid contracting COVID-19?
A: Following public health procedures can drastically decrease the chances of contracting COVID-19. Avoid touching the face, as it provides the virus a means of entry into the body. Constantly washing your hands with soap and water, or using hand sanitizer comprising 60 percent alcohol when soap and water are unavailable, greatly decreases the chances of infection, especially if other members of the community also participate. Finally, social distancing, a public health strategy to slow the spread of infectious disease, where groups of people are discouraged from gathering, can ensure that the virus' spread is slowed, providing healthcare industries with valuable time to respond to the pandemic.  
Q: How likely are you to get COVID-19?
A: "For the majority of people, the immediate risk of being exposed to the virus that causes COVID-19 is thought to be low. There is not widespread circulation in most communities in the United States," according to the CDC. However, in areas with an increase of confirmed COVID-19 cases, the risk of infection is higher, and isolation is recommended. Following public health procedures is the best strategy to avoid infection. 
Q: Who is at risk of developing severe illness if they are infected with COVID-19?
A: The World Health Organization has identified that the elderly and individuals with pre-existing medical conditions such as high blood pressure, heart disease, lung disease, cancer or diabetes are more likely to develop severe illness, be hospitalized or die. 
Q: What can be done to treat or cure COVID-19?
A: There are several ongoing clinical trials for medication for COVID-19, but no medicines or vaccine therapies are available yet. The WHO advises against self-medicating for prevention or a cure, including antibiotics, which only work to treat bacterial infections, not viruses.
Q: Should you wear a mask?
A: The WHO states that it is only necessary to wear a mask if you have COVID-19 symptoms. If you are healthy, it is wasteful to use a mask as it does not prevent infection of COVID-19. According to WHO, there is a world-wide shortage of masks, so WHO advises responsible usage. 
Q: How do you know if you have COVID-19? 
A: Symptoms of COVID-19 include fever, cough and shortness of breath. If you show symptoms of COVID-19, have come into contact with infected individuals, and suspect that you have it, the Cleveland Clinic created a COVID-19 preparation webpage with information about what to do to get help. 
Q: How long does it take to know if you have COVID-19?
A: An incubation period is the time elapsed between the contraction of a disease and the onset of symptoms. The incubation period for COVID-19 is estimated to be between one and 14 days, meaning someone can catch the virus but not show symptoms for two weeks. 
Q: How many cases are there of COVID-19 globally?
A: There are 132,536 cases and 4,947 deaths reported in 123 countries and territories because of COVID-19 as of March 13. The WHO has created a COVID-19 situation webpage that updates the number of confirmed cases and deaths worldwide every day.
Q: How many cases are there of COVID-19 in the U.S.?
A: There are 1,629 cases and 41 deaths in the U.S. from COVID-19 as of March 13. Of the cases, 138 are travel related, 129 are confirmed person-to-person spread and 1,362 are under investigation. 
Q: How many confirmed cases of COVID-19 are in Ohio?
A: According to the Ohio Department of Health, there are 13 confirmed cases of COVID-19 and 159 persons under investigation as of March 13. "PUIs have exhibited symptoms of respiratory illness and, within 15 days of symptoms starting, either traveled to China or been in close contact with a person known to have COVID-19," according to the Ohio Department of Health's website. Additionally, 50 PUIs in Ohio have tested negative for COVID-19.
Q: Is there U.S. testing for COVID-19 near you?
A: The Cleveland Clinic purchased the components for COVID-19 testing and validated the test in their lab March 12. "This means we can now conduct on-site testing for the virus, allowing us to test patients and receive the results more rapidly – in most cases, within one day," according to the Cleveland Clinic's website. Testing for COVID-19 has been delayed in the United States due to a shortage of testing kits and administrative policy. 
Q: Are schools going to close because of COVID-19? 
A: Governor Mike Dewine announced March 12 that schools will be closed for three weeks starting Monday, March 16.
Q: Have events been canceled because of COVID-19?
A: The district has canceled international trips, field trips, assemblies and sports practices. A complete list of cancellations can be found on the district's COVID-19 webpage. 
Q: Where can more information regarding COVID-19 and the district be found?
A: The district created a webpage about COVID-19 preparedness and response. 
Comment using your Facebook, Yahoo, AOL or Hotmail account
comments
Leave a Comment
About the 'Riter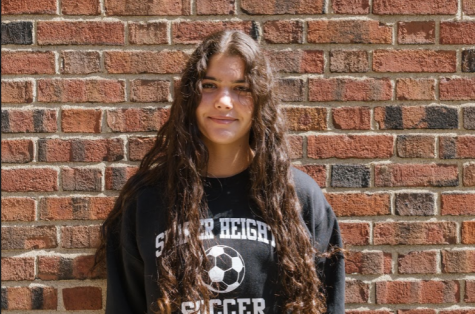 Caroline Brancato, Print Managing Editor
Caroline Brancato ('21) is in her fourth year with The Shakerite and is currently Print Managing Editor. During her time at The Shakerite, she has written about Shaker's now-defunct Rifle Club and how police contracts negatively impact communities and limit police officer accountability. Caroline is a two-year varsity captain of her high school soccer team and plays on a club soccer team in the winter and spring. She also enjoys cooking and spending time with her family and friends.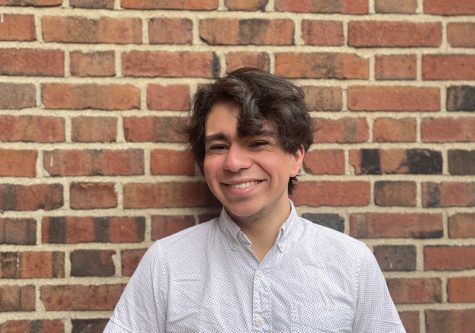 Daniel Tcheurekdjian, Research Chief
Daniel Tcheurekdjian ('22) is in his fourth year with The Shakerite, and is currently the paper's Research Chief. His previous positions include Copy Editor, Campus and City Reporter, and  Opinions Columnist, a career defined by his inability to write stories in time for publication. Daniel is a member of SGORR, president of Science Olympiad, competes in Academic Challenge and the American Mathematics Competitions while enthusiastically attending Political Action Club. Outside of school, Daniel competes through Kaggle, has conducted research in heterozygous
ATM
's association with recurrent malignancies, is an IBM certified Quantum Developer, and currently works with Dr. Gurski at Case Western Reserve University studying Category Theory.