Ohio Rejects Shaker Proposal for Learning Center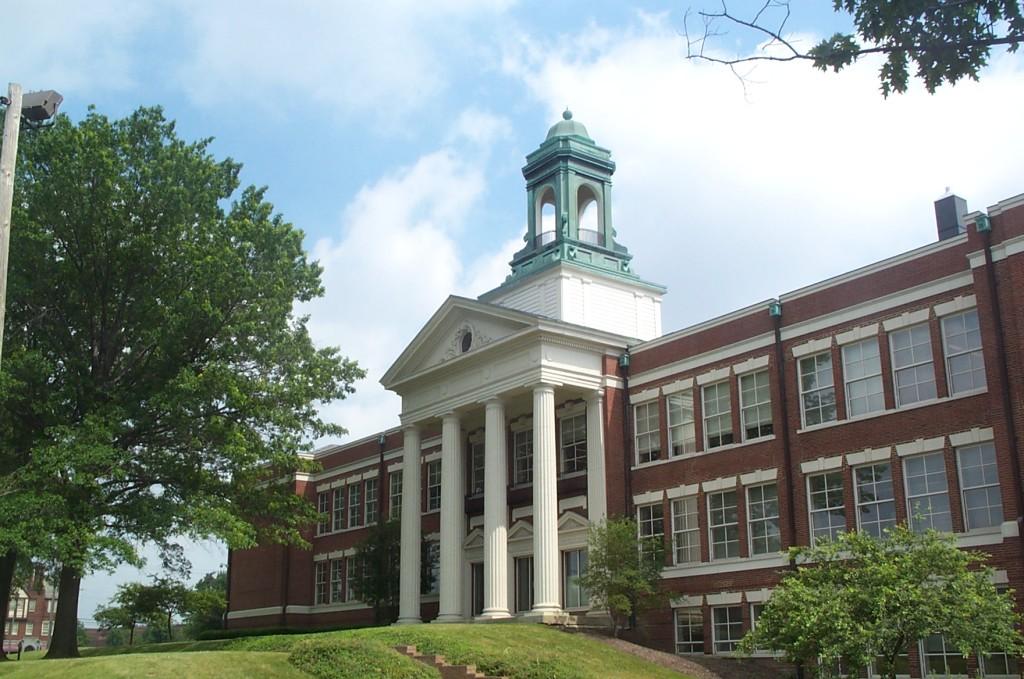 In its first review of applications, the Ohio Department of Education rejected the Shaker Heights City School District's proposal to build an "Innovative Center for Personalized Learning" with $2.5 million from the state's new Straight A Fund, according to district Communications Director Peggy Caldwell.
The fund, established in September to "give creative and cost-effective solutions the seed funding they need to get off the ground" makes $250 million available to Ohio schools. The results of the first review were announced the week of Nov. 11.
Superintendent Gregory C. Hutchings, Jr. expressed hope about the grant at a Board of Education meeting Sept. 10. He said the district was considering applying for state money to construct an "online learning center here in the district that would provide opportunities for our students to have alternative pathways to obtaining a high school diploma. Some of our students, from what I've heard, don't like the traditional setting that we offer."
Shaker's application stated that the center, to be located on the second floor of the Shaker Heights Main Public Library, would "create an innovative, non-traditional, community-based environment for equitable, life-long learning opportunities that incorporate innovative technology tools to personalize and customize learning for all in order to meet the following goals: student achievement and spending reductions in the five-year fiscal forecast."
However, Caldwell said that the application didn't make it past the state's first review because the state felt it was not fiscally sustainable in the long run. She said the district has requested the state provide more specific feedback.
Caldwell said that 420 school districts and organizations submitted a total of 570 applications to the state, with 360 moving forward for further review. "It's a disappointment," she said, adding that she thought most schools would have appreciated more time to apply.
 The center would have acted as an alternative to the district's nine school buildings for some students by offering online courses from Cuyahoga County's Educational Service Center with instruction from district staff members, Caldwell said. This is the first year that ESC courses are available to Shaker students, and currently two students learn exclusively online, with "well under 100" taking any online courses.
It would have also been available to adults seeking to earn a GED or conduct a job search.
Board President Annette Tucker Sutherland said that she supports establishing the center. "It's my understanding from talking to parents and students and also from Dr. Hutchings' investigation, when he went over to North Coast Academy and talked to students there, that there are students who would prefer an alternative schedule and also prefer to be learning on their own rather than in the school building, and I think that a formal online learning program is preferable to simply telling students 'take a class online,' " Sutherland said.
"I think students may need a place to go and I think that blended learning is preferable to totally online learning. By blended learning I mean having a teacher who makes sure that the student is progressing satisfactorily in the sequence of an online course and able to answer questions and tutor when necessary," she said.
According to Caldwell, the district will look for alternative ways to finance the project, including federal grants and educational foundations, but may end up waiting to re-apply for the Straight A Fund in the spring of 2014.
Shaker Heights Public Library Director Luren Dickinson said in an email interview, "Everything is on hold as far as we are concerned.
"While we, too, were disappointed, Shaker Library will continue to offer GED classes and help for job seekers through its Career Transition Center, located next to our Computer Center and Training Lab on the Main Library second floor. Shaker Library offers lifelong learning and we look forward to a continued collaborative relationship with the schools," Dickinson said.
Math teacher Raymond Durban said, "I could see some use for it when students are that far behind. You have to make sure that it's truly useful for the students and not just some activity for the students to get out of class."
Enterprise Reporter Hannah Heverling contributed reporting to this story.
Comment using your Facebook, Yahoo, AOL or Hotmail account
comments
Leave a Comment