From The Shakerite to Time Magazine
Shaker alumnus and journalist Jamil Smith visited Shaker to talk about his black panther cover story for Time Magazine
Shaker alumnus and former Shakerite journalist Jamil Smith spoke to students today about his journey to a "Black Panther" cover story in Time Magazine and his experience as a black journalist writing about identity.
"I saw it as an opportunity to write about a potentially, from what I'd seen from the trailers and what I'd heard, a potentially really interesting political film and one that was going to inevitably drive a lot of conversation," said Smith, a Minority Achievement Scholar who graduated in 1993.
Black Panther came into theaters on Feb. 16. After it's first three days in theater, it had reached a gross of $192 million nationally and $361 million internationally. This makes it the fifth highest film debut of all time. The film is about a young, African king who rose to power after his father died. He faces many conflicts that puts his country and the world at risk.
Smith, currently a freelance journalist, writes a monthly column for the Los Angeles Times. Most recently, he was senior national correspondent for MTV News. He has written for The New York Times and Washington Post and was an editor at The New Republic.  Smith was also a producer with National Football League Films and worked as a producer for cable news programs such as The Rachel Maddow Show.
Smith explained that although he was excited to write about the film's cultural and political significance, he had only four days to complete the story for Time and could not get an interview with the film's director and writer until 5 p.m. two days before his deadline. However, once he submitted it, Time editors tapped it for the cover and asked him to extend the feature.
Smith attended Hawken School through eighth grade. He joined The Shakerite freshman year by enrolling in Journalism I, then taught by former adviser Sally Schwartz. Smith said that writing for The Shakerite helped him learn the basics of journalism that he still uses today.  
"That class changed my life," he said.
"
That class changed my life
— Jamil Smith
"When I was writing for The Shakerite, I certainly gained knowledge of journalistic basics that have really helped me in my career," Smith said. "They continue to be lessons that I draw upon."
Mary Lynne McGovern, adviser to the MAC Scholars, helped bring Smith to the high school today and remembers him well. "He was an incredible kid," she said. "He was an involved student in activities, he was involved in classwork, he took very hard classes and he did everything that I asked him to do."
After working at The Shakerite for four years, Smith graduated with good preparation for his career. "When you grow up in a community and you go to a school that is this diverse, not just racially, but culturally and in so many different ways, I think it helps you prepare for the world that's out there in a better way than I think a lot of other schools prepare you," Smith said. "I think you get a leg up going to Shaker Heights High School."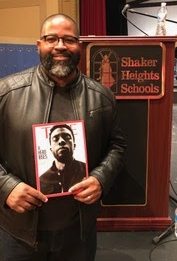 Following his college years at University of Pennsylvania, he worked in TV media as a segment producer for Rachel Maddow and MSNBC. This and other work placed him on the radar of more prominent outlets like Time Magazine.
Smith said that when he got an email recruiting him to write for Time Magazine, he was both excited and shocked. "I'd written for some prestigious outlets before, but when you're talking about an American weekly magazine that is an institution, you can't get too far down the list without mentioning Time Magazine," he said.
At first, he wasn't sure what Time had recruited him for, but soon he found out that he would be writing about the highly anticipated movie "Black Panther."
"I moved to Los Angeles last year, and I've been looking for more opportunities to write about identity through the lense of pop culture," Smith said. He was excited to take on the task because he wanted to show the importance of identity in mass media.
Smith believes that "Black Panther" has helped further the fight for fair representation of African-Americans in the media and has inspired young people.
"Black producers that I have talked to have said that this movie will change things, and I hope they are right," Smith said. "I can't imagine what it would have been like being 12 years old and having 'Black Panther' on the screen."
As a kid, he said, his moviegoing experience was a stark contrast to that of African-Americans now. "You did not get to see your story reflected in a way that you recognized, and I think that's really important to see filmmakers like Ryan Coogler and Ava DuVernay emerging to tell those stories."
Students who attended the assembly said they enjoyed it. Freshman Erica Smith said, "I like that he embraced talking about race, like, how it is something that happens, it's not like he's trying to cover it up or anything."
"
I can't imagine what it would have been like being 12 years old and having 'Black Panther' on the screen
— Jamil Smith
Smith emphasized that people who are underrepresented in media must take action to improve participation and coverage.
While at Shaker, Smith said he knew people who complained that The Shakerite did not represent the student body. He said he told them, "Join the paper."
He said he received similar comments while he was a columnist for his college paper. "If you want to contribute, you need to be in the building," he said, "or start your own thing."
Comment using your Facebook, Yahoo, AOL or Hotmail account
comments
Leave a Comment
About the 'Riter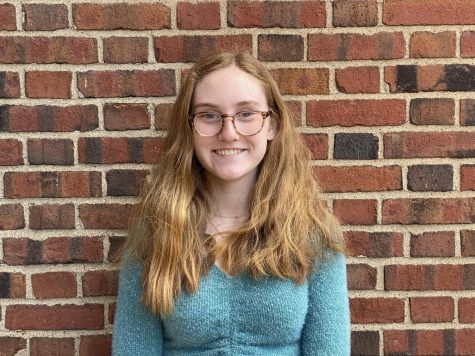 Lauren Sheperd, Editor-in-Chief
Lauren Sheperd ('21) is in her fourth year with The Shakerite. She is currently Editor-in-Chief, running and overseeing coverage for shakerite.com and the print issues. She is also a part of the Editorial Board. Lauren was The Shakerite's Web Managing Editor her junior year, and Education Columnist her sophomore year. In the past, Lauren has written about mental health and gun violence. Aside from The Shakerite, Lauren is a cross country and track captain, is a member of the Student Group on Race Relations, is the president of Political Action Club and is a lifeguard. In her free time, she enjoys writing and listening to music.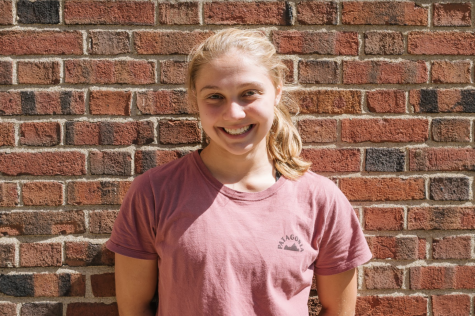 Anna Krouse, Print Managing Editor
Anna Krouse ('21) is in her third year with The Shakerite. She is currently a Print Managing Editor alongside Ethan Bloch, overseeing the production of The Shakerite's print issues. As the Raider Zone Editor her sophomore year, she created the weekly web series known as the
Raider Review
and covered topics including the dangers of concussions in high school sports as well as proper coach vetting in Shaker. Outside of the Shakerite, Anna is President of Rock Climbing Club, a CORE leader in The Student Group on Race Relations, runs cross country and track, and is a Representative on Student Council. In her free time, she loves to rock climb, read, and listen to music.