"I Intend to Press Charges Against You"
As students continue to pull fire alarms, Juli emphasizes punishments
The high school was placed in a "soft lockdown" following two fire alarm pulls Tuesday Oct. 26 during fifth period.
Following the B lunch period, a student pulled a second floor fire alarm next to the "down" stairs outside of Room 222.
After students and staff re-entered the building, a second fire alarm was pulled. "This is a second pull," Principal Eric Juli stated in an email sent to staff. 
Teachers were not allowed to give passes to students to leave the classroom for the remainder of the day. "Feel free to tell students this is because students pulled both alarms today," Juli stated.
Staff members were placed near each fire alarm in the building as monitors to ensure there is not another fire alarm pulled.
In an announcement made after the second re-entry, Juli expressed his intent to press charges on students caught pulling a fire alarm. Juli said over the PA system, "To the students who continue to do this, let's be perfectly clear so you understand that I intend to press charges against you. Thank you."
The Shakerite will continue to cover this story as it develops.
Comment using your Facebook, Yahoo, AOL or Hotmail account
comments
View Comments(1)
About the 'Riter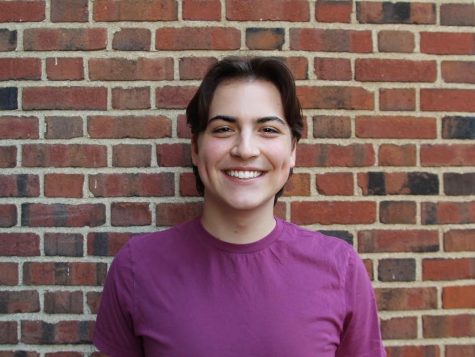 Brendan Zbanek, Editor-in-Chief
Brendan Zbanek ('23) is in his fourth year with The Shakerite. He is currently the Editor-in-Chief, running and overseeing all coverage for shakerite.com and print issues. Brendan was previously The Shakerite's Web Managing Editor his junior year and
Social Issues Columnist his sophomore year. Aside from The Shakerite, Brendan is a CORE leader in the Student Group on Race Relations, a student council representative, on the Superintendent's Student Advisory Council, a Shaker Writing Center intern and an active member of numerous other clubs. Outside of school, Brendan can be found with friends or scooping ice cream at Ben & Jerry's.