Amid Fights, Lockdown Ensues
Principal Eric Juli called a lockdown at 12:34 p.m. as students fought outside of the library after a sixth-period conflict
The high school went into lockdown briefly today during seventh period due to students fighting. 
Principal Eric Juli called the lockdown as he and other employees attempted to defuse a fight that was occurring outside of the high school library. 
At 12:49 p.m., the district sent a text message to all students and parents signed up for the SHHS remind that read "High School in lockdown early this afternoon due to fighting. All students safe & in classrooms. No weapons involved & we will keep you updated."
Juli said he put the high school in lockdown to ensure safety. "There was a fight in the cafeteria, which turned into a fight in the hallway, so I put the school in lockdown because the second fight was going to be right at the start of eighth period when everybody was going to be in the hallway."
Juli continued, "We were in lockdown for about 10, 15 minutes or so, and then we were set, everybody was good. The problem was that a student started putting out messages via text to the school that there were potentially going to be something after school, which was not a concern, and it made people more scared than necessary," he said.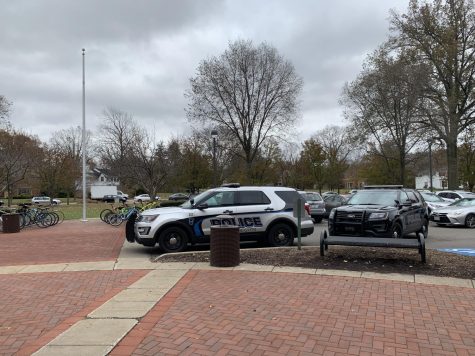 The district posted another update on the Shaker Heights Schools app at 1:01 p.m. It said the lockdown had been lifted and normal operations would resume. 
"I am grateful that we have the procedures in place to take care of a concern, and that our principal was willing to use them and everything was safe," Latin teacher Nora Murphy said. "Was I scared? No. Concerned? Yes."
Some students left the building following the start of eighth period, which was extended by 12 minutes so that students could finish eating lunch.
The district sent an additional email to all Shaker staff stating that all students were safe. "The school day has resumed operations and periods 9 and 10 will continue. We will follow normal dismissal procedures," it read.
At 2:45 p.m., another email, which Juli also read as a P.A. announcement, stated, "All High School student conferences and other after-school activities will be canceled today and all High School students will be dismissed at 3 p.m. Students with athletic practices should go home and return later for their practice. The Shaker Heights High School hockey game will proceed as scheduled. Please have a safe and enjoyable holiday break."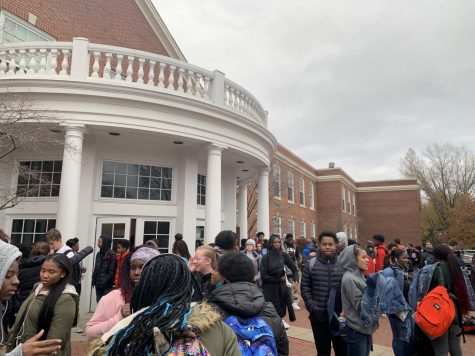 Junior Wynter Brooks said that there was a large fight during sixth period. "One dude came into another dude, and he swung and punched him in the face. The other one tried to swing, he dodged, and then everyone jumped him," she said. "That's when the security guards came to break it up."
Art teacher James Rodems said he "heard a big commotion, and came around the corner, and students were spilling down the stairwell outside the library. Multiple security administrators and faculty members were trying to isolate students who were, what I now know, potentially involved in an altercation."
"It was very well thought out and taken care of on an administrative level," Rodems said. He said Juli's main concern was not to let seventh period end while fights in the halls were still happening.
"I think that was a great way to handle the lockdown because it didn't escalate because everyone was in the classrooms. Normally, people walk around the hallways and record stuff, so by [Mr. Juli] locking it down, it kept everyone in their class," junior Maximus Wilson said. 
Sophomore Andrew Loney said he was concerned when Juli first announced the lockdown, but that he was aware that students had been fighting. "I kind of knew what was going on, because during my lunch period there was a big fight, and then there was another fight," he said. 
Brooks said she was scared during the lockdown. "We only knew it was real because everybody started rushing into the hall. Everyone in the hall was forced into that classroom. In drills we don't really do that; we just go to the bathroom," she said. 
Senior Lindsey Cicero said, "It's a little unsettling to leave for a week with something like this as the end, and then to have to think about coming back."
Comment using your Facebook, Yahoo, AOL or Hotmail account
comments
View Comments(1)
About the 'Riter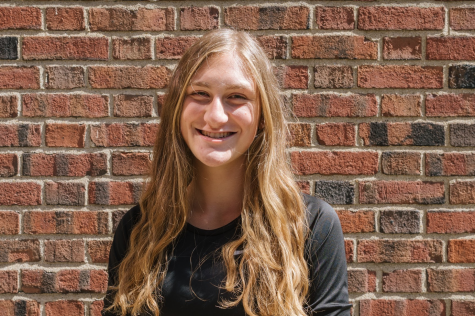 Hilary Shakelton, Executive Managing Editor
Hilary Shakelton  ('21) is in her fourth year with The Shakerite. She is currently The Executive Mentioning Editor overseeing coverage for The Shakerite. She also is a part of the Editorial Board. As an Investigations Reporter sophomore year and a Web Managing Editor her junior year, Hilary covered school ranking systems, the issues regarding unpaid internships, and the faculty response to multiple investigations within the district regarding administrative leave. Hilary runs track and plays both field hockey and basketball. She is also a member of the Student Group on Race Relations and STEM Ambassadors.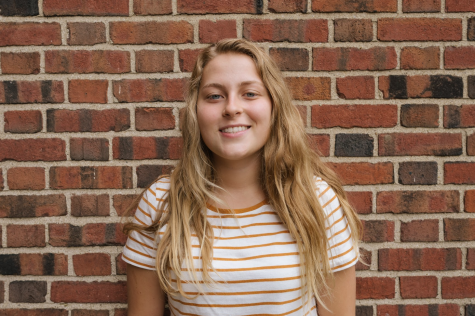 Mae Nagusky, Editor-in-Chief
Mae Nagusky ('20) is in her fourth year with The Shakerite. She is currently Editor-in-Chief, running and overseeing coverage for shakerite.com and the quarterly print issues. Mae was The Shakerite's Web Managing Editor in her junior year, and Campus and City Editor sophomore year. In the past, she has covered topics such as systemic inequity and disrespect toward teachers. Mae participates in high school softball, and she enjoys listening to podcasts and dancing.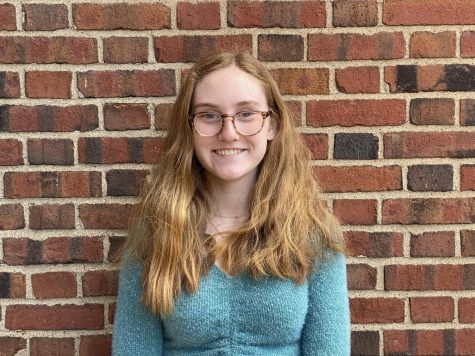 Lauren Sheperd, Editor-in-Chief
Lauren Sheperd ('21) is in her fourth year with The Shakerite. She is currently Editor-in-Chief, running and overseeing coverage for shakerite.com and the print issues. She is also a part of the Editorial Board. Lauren was The Shakerite's Web Managing Editor her junior year, and Education Columnist her sophomore year. In the past, Lauren has written about mental health and gun violence. Aside from The Shakerite, Lauren is a cross country and track captain, is a member of the Student Group on Race Relations, is the president of Political Action Club and is a lifeguard. In her free time, she enjoys writing and listening to music.