Fernway Relocates, but Community Stays Strong
Fernway students' and teachers' transitions have been going smoothly as they are relocated to different schools around the district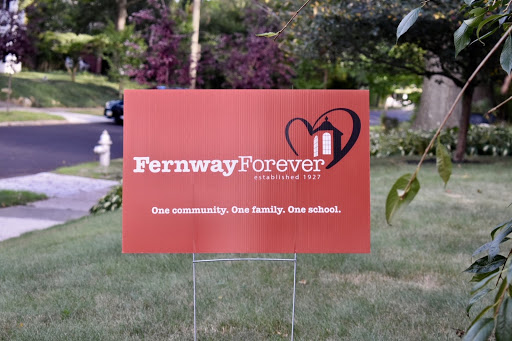 Following a July 10 fire that destroyed the roof of Fernway Elementary School and damaged the building, students have been relocated to elementary schools around the district.
"My friends were all excited and happy, and I think they like their new school," Fernway second-grader Giuliana Del Ray said. "When I walk by the other classes in school and am on the playground with them, they all seemed pretty happy and feeling good."
During the fire, there were no summer programs, classes or students present in the building. In the 2017-18 school year, 329 students were enrolled at Fernway in grades K-4.
On Aug. 1, the district announced Fernway would share space in Boulevard, Onaway and Woodbury elementary schools this year. Fernway kindergarten classes have moved to Onaway, first grade shares space with Boulevard, and grades two through four share space with Woodbury.
Jeremy Negrey, father of three Fernway students, helped restart the Fernway Neighborhood Organization. Negrey said the fire has troubled residents, but that they are helping one another cope. "There is some uncertainty. I think that there is a lot of anxiety, but I think it's impressive the way people have pulled together and are doing everything they can to make the best out of a bad situation," Negrey said. 
"
"I think that there is a lot of anxiety, but I think it's impressive the way people have pulled together and are doing everything they can to make the best out of a bad situation."
— Jeremy Negrey
The Fernway Neighborhood Association aims to keep the community united and the school open. The organization dissolved years ago but was restarted this year after the fire. The association has designated block captains, who inform their neighbors of developments and updates of ways to take action regarding Fernway School.
In addition to destroying the roof of the school, the fire damaged second floor classrooms. Second grade teacher Andree Hassell said her teaching materials were destroyed by water damage.
The neighborhood association created an online campaign to sell Fernway gear and donated 30 percent of profits to Fernway teachers who, like Hassell, lost personal classroom furnishings and instructional materials to the fire. The group also helped organize a fundraising event at the Glencairin block party, where families donated $1,000 to rebuild Fernway teachers' destroyed libraries.
"The community has been tremendous," Hassell said. Teachers in the district have shared lesson plans with the Fernway teachers as well.
The city approved a temporary roof structure for Fernway Aug. 12, and crews began work the following week. All items inside the building were inventoried by a disaster recovery team and have been placed into safe lockers.
The Fernway playground is closed until it is clear of toxins. The building is secured 24 hours a day by contractor security.
Negrey said the playground is important to Fernway residents. "The school is literally and figuratively at the heart of the neighborhood, and with [the playground] not being open, there is no more community space," he said. "When families move into the neighborhood, the playground is normally the first place they go. That's where they meet people, and now that we don't have that, I feel like we've become much more isolated."
Although Del Ray misses Fernway, she likes Woodbury's playground and different classrooms. She said, "It's so interesting, I feel like I'm in the Fernway of the future."
The Board of Education has not determined where Fernway students will attend school for the 2019-20 school year.
Hassell acknowledged Fernway Principal Christopher Hayward, who now works on the main floor of Woodbury Elementary, for his efforts to get everything ready for the upcoming school year after the fire. According to Hassel, Hayward has been working nonstop to help the Fernway teachers.
In the meantime, according to Negrey, his two daughters who attend Fernway seem isolated among the other classes at Onaway and Woodbury. "The school told us beforehand that the Fernway kids would be kind of on their own," he said.
Del Ray noticed that isolation, but said her friends did not seem to mind it. Although she misses Fernway being close to home, Del Ray said she likes riding the bus to school because it gives her more chances to talk to friends.
Negrey said the district has done a good job of communicating about bus transportation and thinks it has gone well.
Kennedy Hinkle, a fifth grader at Woodbury and a Fernway graduate, said she hopes Fernway students get their school back so the fourth-graders do not have to graduate from Woodbury.
Negrey also hopes to see Fernway rebuilt and opened as soon as possible, as long as the district makes smart decisions about the features that would be included in a new school building.
"I think they've done their best," Negrey said. However, he would like the district to involve more people from the community to get their opinions on potential renovations of Fernway.
Hassell said that her students have caught on very quickly. "They know where the places are that they need to be, and they're starting to get routines. It's been a lot better transition than I thought it might be. It's not a real big scary place anymore for them. I've been real happy," she said. 
"
"It's been a lot better transition than I thought it might be. It's not a real big scary place anymore for them."
— Andree Hassell
At the beginning of the school year, Hassell said she talked with her students about the fire adapting to the changes they don't have control over. She said her students have been very understanding and predicts that in a few months Woodbury will become home.
To make the new environment even more comfortable, Hassell's students have voted on two class pets, a lizard and a frog native to Ohio.
Electives such as art, physical education, music and library have changed at Woodbury. The art and music teachers come to the classroom to teach their subjects, but students still go to the library and upper gym for the classes taught there.
Although this school year will be different from any that Fernway students have experienced in the past, Hassell said the transition has been smooth. "As things come up, we are trying really hard to work through them," she said, "and we can't anticipate everything, so there are always going to be little glitches here and there."
"But things have been falling into place."
Comment using your Facebook, Yahoo, AOL or Hotmail account
comments
Leave a Comment
About the 'Riter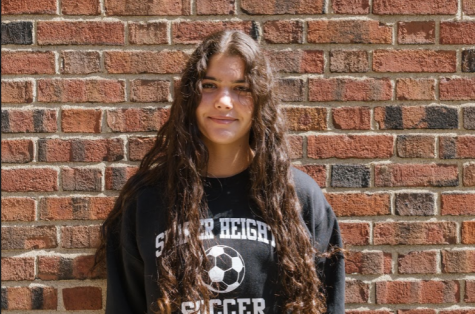 Caroline Brancato, Print Managing Editor
Caroline Brancato ('21) is in her fourth year with The Shakerite and is currently Print Managing Editor. During her time at The Shakerite, she has written about Shaker's now-defunct Rifle Club and how police contracts negatively impact communities and limit police officer accountability. Caroline is a two-year varsity captain of her high school soccer team and plays on a club soccer team in the winter and spring. She also enjoys cooking and spending time with her family and friends.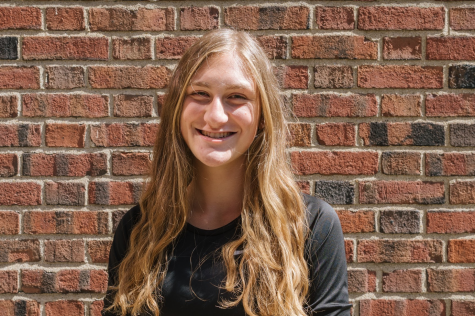 Hilary Shakelton, Executive Managing Editor
Hilary Shakelton  ('21) is in her fourth year with The Shakerite. She is currently The Executive Mentioning Editor overseeing coverage for The Shakerite. She also is a part of the Editorial Board. As an Investigations Reporter sophomore year and a Web Managing Editor her junior year, Hilary covered school ranking systems, the issues regarding unpaid internships, and the faculty response to multiple investigations within the district regarding administrative leave. Hilary runs track and plays both field hockey and basketball. She is also a member of the Student Group on Race Relations and STEM Ambassadors.