Everything You Need to Know About Chromebook Repairs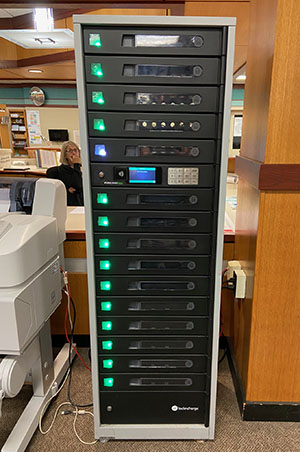 Students should bring Chromebooks to the library for repair or a charge.
Since the district instated a one-to-one Chromebook policy in 2019, every student has been issued a laptop for at home and school use. 
Here at the high school, however, some students, especially freshmen, and even teachers do not know the procedure for a Chromebook repair or getting a loaner.
The general consensus is to bring a broken Chromebook to the library. Freshman Neko Tien said if her Chromebook was broken, she would "tell a teacher and ask about going to the library," which is the correct thing to do at the high school, according to librarian Terri Harrison.
A student should notify their teacher and first see if the issue is simple enough to be addressed in the classroom by the teacher. If troubleshooting is not possible, a teacher should send the student to the library with a pass and their student ID.
If the Chromebook must be taken in for repairs, the student will be issued a loaner for the duration that their device is undergoing maintenance. 
According to the Shaker schools website, this year "loaners will not be provided for students who forget to bring their device or bring their device without a charge." Additionally, the library does not have loaner chargers.
Students who bring a device to school that is not charged can use the new Chromebook charging cabinet located in the library.
Comment using your Facebook, Yahoo, AOL or Hotmail account
comments
Leave a Comment
About the 'Riter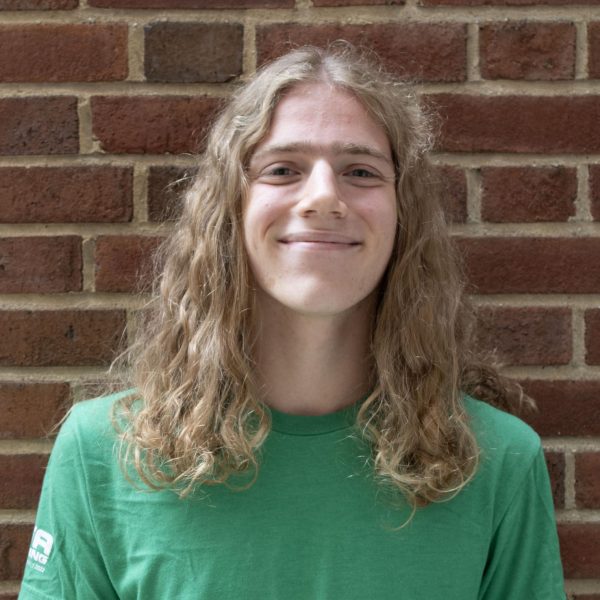 Will Stewart, Policy Reporter
Will Stewart ('25) is in his second year with The Shakerite, and is writing as a policy reporter. Will has written about detracking, as well as the Shaker Heights High School building. In his free time, he enjoys climbing at Shaker Rocks, and hanging out with friends.