District Continues Cancellations
Shaker's continuing response to COVID-19 has encompassed prom, theater and music events
The district has canceled events including senior prom, spring theater and musical performances and the eighth grade Washington D.C. trip due to the continued threat of  COVID-19.
In an email sent to staff and the community this afternoon, the district announced the cancellation of all district and school-sponsored events scheduled for the month of April 
"This decision is based on federal, state and local coronavirus guidance and recommendations," the email stated. The district will continue to evaluate events after April 30 to decide if they should be canceled.
Junior Alexa Clawson, a member of the band's percussion ensemble, said students have been working on their April 16 concert since December. "Now seeing everything being canceled, it feels like there was just no point in it, anyways," Clawson said.
Senior prom, which was to be held April 18, is also canceled. "If and when guidance regarding large-group gatherings changes prior to the end of the school year, the district will work to reschedule the senior prom at a later date," the email stated.
Principal Eric Juli posted a video on Instagram after the announcement was made. "I know how important this event is for many of you," Juli said. "No one wants to cancel the prom. Right now, this is about stopping a virus and keeping all of the people we love safe."
COVID-19 is a respiratory disease caused by a new strain of coronavirus that was first identified in December in Wuhan, China. It can spread between people who are within approximately six feet of each other through respiratory droplets produced when infected individuals cough or sneeze. There are 119 confirmed cases in Ohio today, according to state health officials, compared to 37 confirmed cases on March 15.
Some seniors said their last few weeks of high school are being stolen from them.
"I was really disappointed because I have been looking forward to prom since middle school," senior Fiona Locigno said. "It is very upsetting because I am not getting the senior year I wanted, and I feel so much is being taken away from me."
"If I was a senior I would be livid," sophomore Maximilian Jack said. "That — that would suck. It's something you look forward to all of high school, and having it be canceled would be awful," he said. 
Clawson empathizes with the senior class. "I guess I'm more concerned with the seniors, because they're missing out on all the stuff that they get to look forward to as highschoolers," she said.
The 38th rendition of New Stages, which was to be performed April 21-25 in the high school's Blackbox Theater, would have featured short plays written and produced almost entirely by students.
English teacher and director of New Stages Marina Wasserman learned of the cancellation from Theater Department Chairman Scott Sumerak. 
"Mr. Sumerak texted me before I got the chance to read the email, and my stomach dropped," Wasserman said. "I am sad for all the talented students who were going to create something amazing together." 
Wasserman said that students were about one week from auditions. "Plays were chosen, directors and assistant directors placed, and we were ready to go through the matching process, where directors and writers could preference each other," she said.
Not only were high school events canceled, but middle school, Woodbury and elementary school events such as the eighth grade Washington D.C. trip were canceled as well. 
Executive Director of Communications and Public Relations Scott Stephens said that the district is trying to find ways to reschedule events, such as the Kindergarten Kickoff, and give refunds if rescheduling isn't an option.
Stephens said administrators have to make the best decisions possible based on what they know. "So we simply think we have to give people the fairness of a heads up, and let them know that the events for these dates are not going to take place," he said.
The decision to cancel more school events comes nine days after the district canceled large- group events, eight days after the district canceled all school-sponsored domestic and international travel and seven days after Gov. Mike DeWine ordered all K-12 schools to close for three weeks.
"We would do anything we could to make [these events] happen any way they could happen, whether that be a different date or a different platform like a virtual event," Stephens said.
The full and up to date list of cancellations can be found here.
The Shakerite will continue to cover this story as it develops. Olivia Peebles, Ana Butze, Caroline Brancato, Vivian Bowling and Daniel Tcheurekdjian contributed reporting.
Comment using your Facebook, Yahoo, AOL or Hotmail account
comments
Leave a Comment
About the 'Riter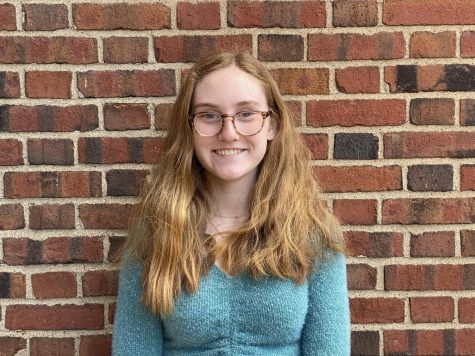 Lauren Sheperd, Editor-in-Chief
Lauren Sheperd ('21) is in her fourth year with The Shakerite. She is currently Editor-in-Chief, running and overseeing coverage for shakerite.com and the print issues. She is also a part of the Editorial Board. Lauren was The Shakerite's Web Managing Editor her junior year, and Education Columnist her sophomore year. In the past, Lauren has written about mental health and gun violence. Aside from The Shakerite, Lauren is a cross country and track captain, is a member of the Student Group on Race Relations, is the president of Political Action Club and is a lifeguard. In her free time, she enjoys writing and listening to music.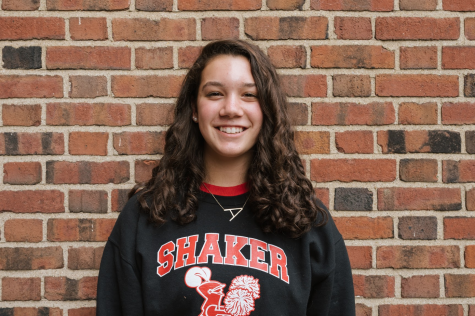 Ainsley Snyder, Executive Managing Editor
Ainsley Snyder ('20) is in her fourth year with The Shakerite. She is currently the Executive Managing Editor, overseeing story assignments and communication between the journalism students and the newspaper staff, as well as the Chairwoman of The Editorial Board. Last year, she served as the Opinion Editor, and her sophomore year, she was the Spotlight Editor. Ainsley has covered topics including the International Baccalaureate Program, sexual harassment, and walkouts against gun violence in the school. Outside of The Shakerite, Ainsley is a captain of the Raiderettes, and she loves to dance and cook.