Ending With a Carnival Atmosphere
On Wednesday, students can play, eat and hang out, courtesy of the PTO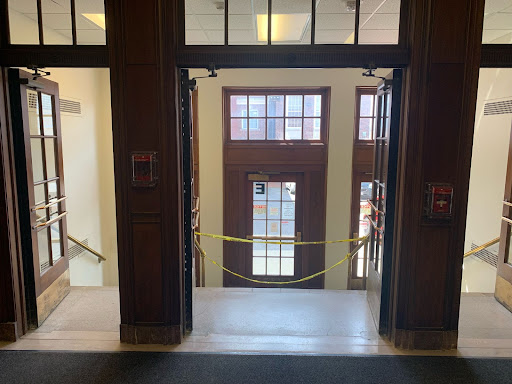 The High School Parent Teacher Organization has arranged activities for students Wednesday, the last day of school.
Administrative assistant Laurie Brem sent an email to faculty at 2:10 Friday. "The PTO is providing food, games, teacher dunk tank, game trucks, obstacle courses and more!" Brem wrote. The same message was sent to parents Friday afternoon.
The Wednesday schedule will depart from the usual odd-day schedule. Students will attend periods one and two, beginning at 8:20 a.m., for 50 minutes each. Teachers will take attendance. Students will report to third period at 10:10 a.m. After taking attendance, third period teachers will lead their students to the carnival, or to the lower cafeteria. Students who do not wish to attend the carnival will remain in the cafeteria, where lunch will be served as usual.
The day — and the school year — will end at 2 p.m.
Sophomore Wiley Wright said he might participate. "I wasn't planning on coming to school," he said, "but if I get to be dunked in the dunk tank, I will definitely be there." 
Comment using your Facebook, Yahoo, AOL or Hotmail account
comments
Leave a Comment