Don't Stop The Music
According to ScienceOfPeople.com, music can reduce anxiety and boost mental alertness and memory; two things essential to student success.
The high school has blocked Spotify, a popular music streaming app, from their WiFi.
Director of Technology and Media Services John Rizzo said that content is blocked for one of two reasons: it hinders either student safety or connection to teaching and learning. Spotify falls under the latter, which encompasses websites and applications that are not tied to curriculum and can negatively impact network performance and computer security.
However, students find that listening to music improves learning and attention. "It's a good way to stimulate your brain and get tuned in to my work," freshman Natalia Glinzler said.
History teacher Kyle Fleming believes that blocking Spotify will not prevent students from listening to music during school. "There are so many other music things you could listen to music on, like iTunes. I don't think it will be effective to keep it blocked," he said.
A version of this article appears in print on page 12 of Volume 88, Issue III, published May 18, 2018.
Comment using your Facebook, Yahoo, AOL or Hotmail account
comments
Leave a Comment
About the 'Riter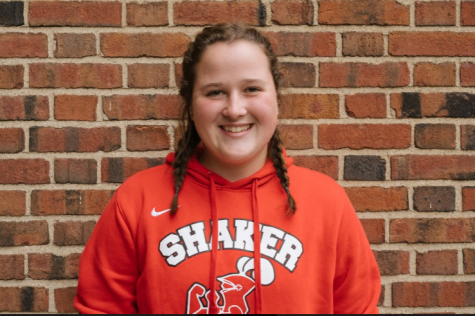 Katie Cronin, Podcast Co-Editor
Katie Cronin ('21) is in her fourth year with The Shakerite. She is currently a Podcast Editor alongside Bess von der Heydt, Madeline Price and Elle O'Brien, creating podcasts about the events at the high school and in the city of Shaker Heights. Aside from The Shakerite, Katie belongs to the Student Group on Race Relations and the women's tennis team, and enjoys music and spending time with friends.