DeWine Orders Ohioans to Shelter in Place
The order forbids leaving home except for essential activities
Gov. Mike DeWine ordered all Ohioans to shelter in place beginning at 11:59 p.m. Monday night to reduce the spread of COVID-19 and requested the Ohio General Assembly to pass a measure exempting schools from state-mandated testing for the remainder of the school year.
The shelter in place order, announced at a press conference today, will end midnight April 6 at the earliest. DeWine said he will reassess if it should be extended at that time.
Dr. Amy Acton, Ohio Department of Health director, signed the order, which also closes all nonessential businesses.
Shaker parent Jonathan Leiken is the chief legal officer at Diebold, the world's largest manufacturer of ATMs. He said it's a challenge having almost all employees working from home. "No business is built to have this many people working from home," he said. "People are really driven by the mission because we play such an important role in helping the economy through the crisis."
Shaker parent Matt Downing, who is a human resource controller at Progressive, said there are difficulties working in a separate space than your colleagues. "The thing that is difficult about it is you don't have the spontaneous work-related conversations that you have when you're at the office," he said. "Being at home working is one of those weird situations where you're not really present for your family and the people around you at home because you're working."
Sophomore Wriley Slade said that she wouldn't mind if the state-mandated end of course exams were canceled. "They're the big thing that determine that you graduate, and people have to do so many other tests throughout the year, so it would be a nice rest if you didn't have to add that extra stress," Slade said.
Under this order, Ohioans may only leave their homes for essential activities such as shopping for necessary supplies, outdoor exercise, taking care of others, picking up restaurant takeout orders, weddings and funerals. People who go outside for exercise should remain six feet apart from others. Playgrounds are also closed.
The order also does not affect the district's meal distribution program.
"I can't run with all of my friends anymore," sophomore track and cross country athlete Grace Fraiser said. "I can only see one to two people at a time. However, running is an escape for me."
DeWine also ordered that all daycare facilities must acquire pandemic licenses to stay in operation.
As of today, there are 351 confirmed cases of COVID-19 in Ohio, including 125 cases in Cuyahoga County. Three Ohioans have died.
COVID-19 is a respiratory disease caused by a new strain of coronavirus that was first identified in December in Wuhan, China. It can spread between people who are within approximately six feet of each other through respiratory droplets produced when infected individuals cough or sneeze.
DeWine ordered all Ohio schools to close March 3 through April 3 at a March 12 press conference and signed an order with Acton banning gatherings of more than 100 people in places such as auditoriums, parades and festivals. The order excluded libraries, shopping centers, airports, schools, workplaces, places of religious worship, funerals and election stations. It allowed sporting events to continue as long as spectators were excluded.
Dewine then signed an order March 15 closing all restaurants and bars to in-house patrons and suspending the normal one-week waiting period for unemployment compensation as well as allowing workers who don't have paid leave benefits to access this compensation as well. 
Restaurant closures do not include takeout orders or quick stops into coffee shops. Today's order still allows for takeout and delivery.
State Rep. Janine Boyd could not be reached for comment before publication. 
The Shakerite will continue to cover this story as it develops. Editor-in-Chief Mae Nagusky contributed reporting.
Comment using your Facebook, Yahoo, AOL or Hotmail account
comments
Leave a Comment
About the 'Riter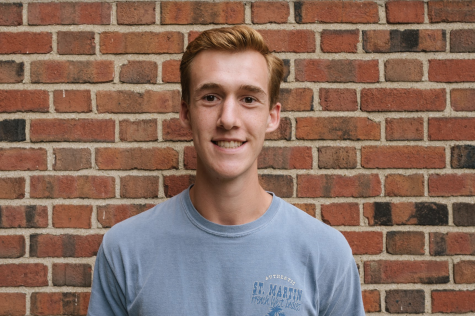 Ethan Bloch, Alumni ('20)
Ethan Bloch ('20) is in his fourth year with The Shakerite. He is currently a Print Managing Editor alongside Anna Krouse, overseeing the production of The Shakerite's print issues. As a Campus and City Editor his junior year, he covered stories such as the SHTA's arbitration with the school district. Aside from The Shakerite, Ethan is Vice President of the class of 2020 and participates in Model U.N.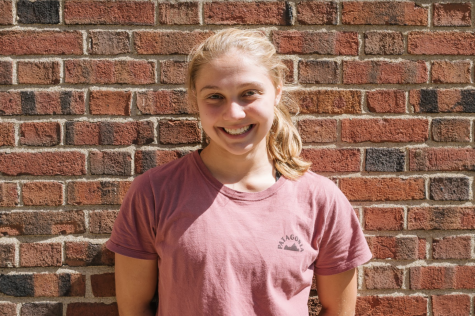 Anna Krouse, Print Managing Editor
Anna Krouse ('21) is in her third year with The Shakerite. She is currently a Print Managing Editor alongside Ethan Bloch, overseeing the production of The Shakerite's print issues. As the Raider Zone Editor her sophomore year, she created the weekly web series known as the
Raider Review
and covered topics including the dangers of concussions in high school sports as well as proper coach vetting in Shaker. Outside of the Shakerite, Anna is President of Rock Climbing Club, a CORE leader in The Student Group on Race Relations, runs cross country and track, and is a Representative on Student Council. In her free time, she loves to rock climb, read, and listen to music.