DeWine Orders Closure Of Dine-In Restaurants
DeWine continues measures to slow the spread of COVID-19 by closing bars and dine-in restaurants
During a press conference this afternoon, Gov. Mike DeWine ordered all Ohio bars and restaurants to close at 9 p.m. today to further mitigate the spread of COVID-19 and alleviate the pressures on the health care system.
"How long this order will be in effect, we don't frankly know," DeWine said.
Delivery and carry out will still be permitted. DeWine offered the example of walking into a coffee shop, quickly purchasing an item, and leaving immediately.
"What we can't have is people congregating," DeWine said.
COVID-19 is a respiratory disease caused by a new strain of coronavirus that was first identified in December in Wuhan, China. It can spread between people who are within approximately six feet of each other through respiratory droplets produced when infected individuals cough or sneeze.
By keeping dine-in restaurant options open, there is a greater chance for the passing of COVID-19 from person to person due to being in a confined space. With this greater chance, the risk for more cases is increased, which can put immense stress on the health care system.
Already, hospitals operate near or at capacity, and with this surge in new confirmed cases of COVID-19, which require lots of resources, hospitals will have to turn away other sick patients to community clinics, which are not equipped to handle serious illnesses or injuries as hospitals, according to Health Affairs.
According to the Ohio Department of Health, as of 2 p.m. today, there are 37 confirmed cases of COVID-19 spread throughout Ohio, including 14 in Cuyahoga County.
Restaurants around the Shaker area have already taken precautions for combatting COVID-19. 
Mitchell's Ice Cream made the move to take-out only service ahead of DeWine's order. A March 13 Instagram post stated, "We are offering only to-go service. We have temporarily closed the dining rooms in our shops." Mitchell's also announced on their Instagram March 15 that they will be closing their stores at 9 p.m. every day until further notice.
Senior Faith Jalango works at Mitchell's Ice Cream at Van Aken. She said the company has made changes in order to keep employees and customers safe, such as not directly handing tasting spoons to customers; putting all ice cream in cups; and having an employee solely focused on cleaning during their shift. 
"Personally, when I work, a lot of that is me saving up for college to buy books, and so to not be able to be earning money towards that could potentially be very difficult for my college experience," Jalango said.
Nature's Oasis, another Van Aken restaurant, doubles as a grocery store. According to a store representative, they will close their restaurant portion but continue to keep their grocery section open.
Hello Bistro offers both dine-in and takeout services.  However, after DeWine's announcement, the establishment will switch to take out only. Senior Allie Peterjohn works at Hello Bistro. "We've always been trying to be really clean in general, so I don't know if there's really anything more we can do," she said, "because we always wear gloves. So honestly, at this point, I think we're doing the best that we can do."
Fire Food and Drink, a restaurant in Shaker Square, announced on its website prior to DeWine's press conference that it will close today after brunch for eight weeks. 
Junior Paul Huang works at the Shaker Square restaurant. "I feel like it's the right decision, not only because of the danger of community spread, but also because there was a significant decline in business in the last couple weeks. It didn't make sense for it to remain open."
Junior Annika Ferguson, who also works at Fire Food and Drink, said she understood why the restaurant would close but was surprised that it would be closed for that long.
"It sucks that I won't get paid for eight weeks, but it's not a huge life problem for me since I don't depend on my income. I'll just have less spending money," Ferguson said.
Lieutenant Gov. John Husted spoke at the press conference about the lost income of restaurant employees. He said that during this state of emergency, workers who don't have paid leave benefits can access unemployment benefits, and workers do not need to be actively seeking  jobs to access these benefits.
Husted also said that the state will be issuing a "buy-back" policy for all restaurants and bars for liquor that was purchased in the past 30 days for St. Patrick's Day and March Madness.
Finally, the state plans to work with the Small Business Administration to enable local businesses to apply for loans to make up for lost revenue. 
Later in the conference, DeWine briefly addressed a question raised by a reporter about state testing. 
The governor said that the state will not ask students to do anything unreasonable and missing tests will not ruin opportunities.
On March 12, DeWine held a press conference announcing that "children of the state will have an extended spring break for the duration of three weeks," and later clarifying on Twitter that "all K-12 schools — public, private and charter — will remain closed until April 3," according to a previous Shakerite article DeWine Orders Schools Closed For Three Weeks.
In the same press conference, he signed an order with Ohio Department of Health Director Amy Acton banning gatherings of more than 100 people in certain places, including auditoriums, parades and festivals.
"We don't want to be doing these moves in the heat of the storm," Acton said at the press conference today when explaining the importance of preventative measures.
Representatives from the Van Aken restaurant Brassica declined to comment on the announcement, and Craft Collective, Chutney B and Mitchell's Ice Cream could not be reached in time for comment.
Comment using your Facebook, Yahoo, AOL or Hotmail account
comments
Leave a Comment
About the 'Riter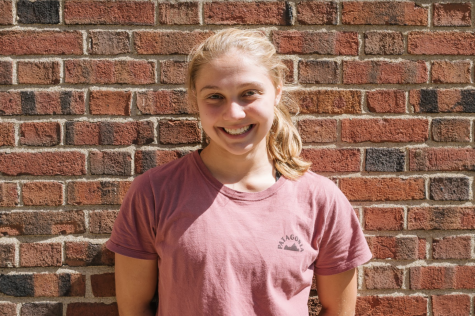 Anna Krouse, Print Managing Editor
Anna Krouse ('21) is in her third year with The Shakerite. She is currently a Print Managing Editor alongside Ethan Bloch, overseeing the production of The Shakerite's print issues. As the Raider Zone Editor her sophomore year, she created the weekly web series known as the
Raider Review
and covered topics including the dangers of concussions in high school sports as well as proper coach vetting in Shaker. Outside of the Shakerite, Anna is President of Rock Climbing Club, a CORE leader in The Student Group on Race Relations, runs cross country and track, and is a Representative on Student Council. In her free time, she loves to rock climb, read, and listen to music.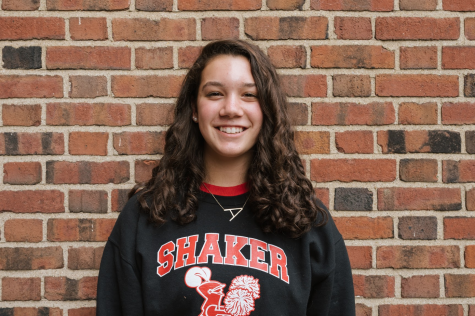 Ainsley Snyder, Executive Managing Editor
Ainsley Snyder ('20) is in her fourth year with The Shakerite. She is currently the Executive Managing Editor, overseeing story assignments and communication between the journalism students and the newspaper staff, as well as the Chairwoman of The Editorial Board. Last year, she served as the Opinion Editor, and her sophomore year, she was the Spotlight Editor. Ainsley has covered topics including the International Baccalaureate Program, sexual harassment, and walkouts against gun violence in the school. Outside of The Shakerite, Ainsley is a captain of the Raiderettes, and she loves to dance and cook.