Corrections
Hang on for a minute...we're trying to find some more stories you might like.
In the May 8 print edition of the Shakerite, a production error resulted in the publication of incorrect enrollment data for Shaker Heights High School. The infographic, which appeared on pages 2-3 of the special edition insert, represented Ohio Department of Education enrollment figures for Cleveland Heights High School and Shaker Heights High School in the years 1999 and 2010. The graphic's fourth chart mistakenly presented 2010 CHHS enrollment data instead of SHHS figures for 2010. The error has been corrected for all web versions of the graphic. The correct 2010 SHHS enrollment data appears below.
SHHS student enrollment 2010
Black Male                   27.6 percent
Black Female              28.1 percent
White Male                  17.5 percent
White Female              16.3 percent
Hispanic Male               0.7 percent
Hispanic Female          0.9 percent
Asian Male                      1.4 percent
Asian Female                 1.4 percent
Multiracial Female      1.5 percent
Multiracial Male           2.4 percent
ODE data does not provide information for the remaining 2.2 percent of enrollment.
In the May 8, 2013 print edition of The Shakerite, a production error obscured the final line of the final paragraph of the page 10 story "Profiting From the Fact That Everyone Has to Sleep." It should have read: "It's a lot of fun to see the kids dancing and wearing mattress suits and trying to help the program."
In the May 8, 2013 print edition of The Shakerite, an incorrect photo credit accompanied the photo for "A Common Space Draws Common Takes." The photo was taken by Will McKnight.
Comment using your Facebook, Yahoo, AOL or Hotmail account
comments
About the Writer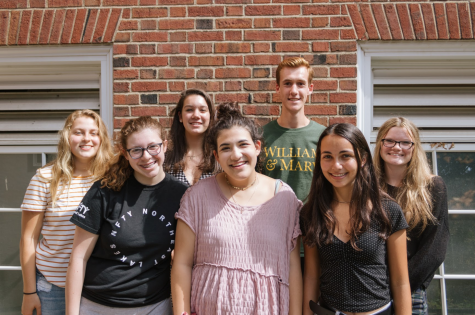 Editorial Board, The Shakerite
The Editorial Board governs Shakerite opinion coverage, writes routine "Rite Idea" editorials, and serves as a guiding force for The Shakerite on controversial...