Concurrent Learning Plan is in Motion
Woodbury, middle school and high school teachers and students began the district's hybrid learning model today
Onsite learning resumed today across the district, with high school teachers instructing both remote and onsite students concurrently, a plan that is a minority among county schools.
Students in grades K-8 began returning to school Nov. 5, and high school students who chose to return to onsite learning were supposed to begin Nov. 30 following Thanksgiving break, until remote learning was reinstated due to a sharp increase in COVID cases in Cuyahoga County. All district students who chose to attend onsite returned to some form of onsite instruction today, with those K-4 students onsite full time, 5-8 students onsite on alternate weeks and high school students onsite two days for one meeting of each class weekly.  
Previously, The Shakerite reported that the district expects more than 25 percent of K-4 students to remain remote every day; more than 50 percent of 5-8 grade students to learn remotely every day; and more than 50 percent of high school students to do so Tuesdays through Fridays. All high school students will stay remote on Mondays, but teachers will continue to teach from school.
A district email to parents stated that teachers will use webcams to stream classes for remote learning students. This strategy will be used to teach remote learning students in grades 5-12. Elementary school students will follow a different remote learning schedule, as well as having live-streamed classes. 
Shaker's decision to employ "concurrent learning" contrasts with some school districts in the Cleveland area. Some Cuyahoga County districts are running separate virtual academies, with dedicated teachers, or have already transitioned to hybrid classes. These schools have unique schedules for remote learners, and some dedicate teachers to the virtual classroom.
Parma and Euclid City Schools have remote academies and dedicated teachers for online students. Beachwood City Schools offer a remote academy with scheduled periods of time during which teachers who don't teach online classes can help online-only learners.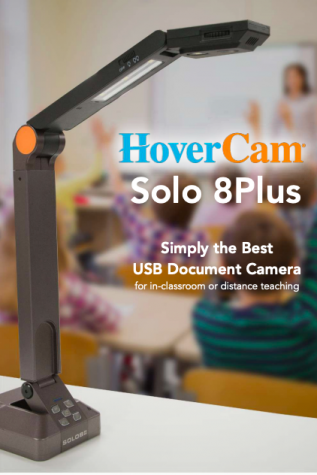 Shaker's plan for remote learning worries some students. Freshman Carter Martson said that the plan may put some students at a disadvantage. "Streaming classes on webcams and having some students in classrooms may mean that some students who perform well in onsite school could fall behind if not given enough help," he said. 
Freshman Shawn Yu said that under the circumstances, there are no ways to learn without risking something. "The ones who go back risk getting sick. The ones who stay home risk not learning anything," he said. Yu also said that remote learning made it hard to focus because of distractions. 
Language and Literature teacher Nalin Needham said he felt conflicted about the plan for hybrid learning. Needham said that he knows teachers who live with immunocompromised people, and that he would prefer to teach in a fully virtual model because he lives with a compromised person. 
Needham wondered if camera use would be required, and how he would be able to talk to someone and stop disruptions on their side. He said that learning would take a lot of cooperation between students and teachers because there will be situations in which they need to adapt on the fly. He also said that it will be hard to engage with students, both in person and remotely. 
He said, "It is going to be difficult to build a sense of community, which I find is crucial in teaching."
Comment using your Facebook, Yahoo, AOL or Hotmail account
comments
Leave a Comment