College Board Changes Tests and Procedures in Response to COVID-19
Students will have 45 minutes to take AP exams online at home
The College Board announced today that 2019-20 Advanced Placement exams will not be administered face to face because of the COVID-19 pandemic. Students will instead take a 45-minute online exam at home. 
The exams will only include topics students should have already covered in class by early March. In the update, the College Board stated "Traditional face-to-face exam administrations will not take place. Students will take a 45-minute online free-response exam at home."
Senior Zoë Whetstone said she is grateful that she will be tested only on units one through seven for AP Psychology. "I really appreciate how the AP Board is doing this, because we have been taking these courses for AP credit, and now they're still allowing us to take it, but want us to be successful by only testing us on the material we've already learned in class," she said.
There will be two dates to take the exam; the exam schedule will be available April 3. Students can take the exams on a computer, tablet, smartphone and even send in a picture of handwritten work. 
Senior Aicha Keita, who takes five AP courses, said the 45-minute test helps her out. "I really hate long tests," she said. "Now, I think I have a chance of doing really good."
Senior Kennedy Fletcher is frustrated that in some of her classes, they rushed through material to be prepared for the AP exam. "I feel like I could have spent a lot of my time really understanding and really getting to know the material, rather than just trying to make sure I knew enough for that one test," she said.
Social Studies teacher Bradley Bullard said he was angry about the change. "It's frustrating. For my test, we teach you in a semester. So for AP Macro, we've already covered all the material. So now they're shortening that," he said.
Math teacher Joel Rathbone said because the exam will cover earlier learning, students might be relieved. "There could be really positive things about this. Especially if you were a student who did really well in the first semester and you were just starting to struggle when the material got more difficult," he said.
Social Studies teacher Sarah Davis said the time constraints are not ideal for writing Document Based Questions but could be suitable for short answer or long essay questions. "They can't do a DBQ in that time. They can do an SAQ and some multiple choice, or they can do one LEQ. That's it," she said. 
Educator-led committees are still selecting the exam questions. The College Board also wrote that any student already registered for an exam can cancel at no charge.
District Assessment Coordinator Karen Slovikovski said the College Board has to think about international tests, as well. "The logistics are huge. I'm glad that they addressed it sooner than later because I think it adds a lot of stress to students' lives, and right now we have enough stress from other sources," she said.
Slovikovski said she asked teachers if the students will be ready by the original May test date. "Even before the announcement was made, earlier this week I had reached out to all of the AP teachers, and surveyed them to identify where each class was in terms of curriculum," she said.
Rathbone said that the College Board might make the math questions really hard. "With the idea that you can look up and research everything and anything, they make the problems really difficult," he said.
Junior Michael Bond said he's expecting the test to look different than in the past. "College Board is going to have to be really creative with how they handle it. Otherwise, it would be really easy to cheat," he said.
Sophomore Sam Grube is happy to take his first AP Exam at home but has some concerns. "I'm upset that we aren't finishing learning all the units so it's nice that they aren't testing over everything. My only concern is how they will keep people from cheating because it seems easy now," he said.
Whetstone has extended time on her testing. "I'm not really sure how that's going to work, so that's kind of stressful," she said. "None of us have ever taken an AP test online, so I'm sure that will prove to be a little bit difficult for everyone."
Teachers are now allowed to assign online through AP Classroom past AP Exam questions and practice questions that the College Board has unlocked. Beginning March 25, students and teachers can attend free, live AP review courses, delivered by AP teachers from across the country. 
Fletcher said she would try the online review courses to "have the opportunity to do well, so I can prepare myself."
Davis worries that students will not stay focused for the exam. "How do we keep people engaged on an emotional level so they engage intellectually with school?" she asked. "That's the real challenge."
The Shakerite will continue to cover this story as it develops. Web Managing Editor Lauren Sheperd contributed reporting.
Comment using your Facebook, Yahoo, AOL or Hotmail account
comments
Leave a Comment
About the 'Riter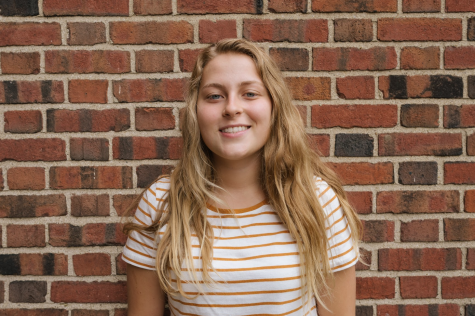 Mae Nagusky, Editor-in-Chief
Mae Nagusky ('20) is in her fourth year with The Shakerite. She is currently Editor-in-Chief, running and overseeing coverage for shakerite.com and the quarterly print issues. Mae was The Shakerite's Web Managing Editor in her junior year, and Campus and City Editor sophomore year. In the past, she has covered topics such as systemic inequity and disrespect toward teachers. Mae participates in high school softball, and she enjoys listening to podcasts and dancing.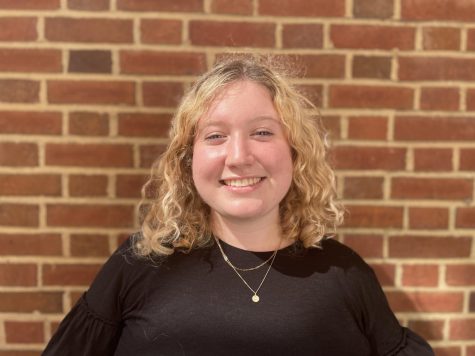 Vivian Bowling, Editor-in-Chief
Vivian Bowling ('22) is in her fourth year of The Shakerite. She is currently the Editor-in-Chief, overseeing all things Shakerite. As a Spotlight Reporter she covered important school events, breaking news and features. As a Print Editor she helped design and publish print stories. Other than The Shakerite, Vivian participates in the girls rugby team and is a member of the mock trial team. Outside of school, Vivian can be found working or traveling.