New State Law Changes Attendance Procedure
Shaker adjusts various attendance procedures following passage of state law
A new statewide law that affects many aspects of attendance took effect April 6, 2017. The law, House Bill 410, largely impacts attendance procedures in Ohio public schools.
As of this school year, teachers must now take attendance every period and an absence must be reported with a call home within the first two hours of school, in accordance with Ohio House Bill 410.
"All teachers need to take attendance every period, each day. We did ask teachers to take attendance for periods zero through two, in the first 15 minutes of class. And then for the remainder of the day we're asking them to take attendance by the time the next class begins," Assistant Principal Sara Chengelis said.
The law was put in place in response to the rape and murder of a 14-year-old Cleveland girl, who was on her way to school on Jan. 26, 2017. The search was delayed because her parents were not notified of her absence until late that afternoon.
House Bill 410 also influences truancy rules and school discipline. According to a statement by The Ohio Department of Education, "In December 2016, the Ohio General Assembly passed House Bill 410 to encourage and support a preventative approach to excessive absences and truancy. Beginning with the 2017-2018 school year, several changes take effect."
The Ohio Department of Education further stated, "Schools cannot suspend or expel students for missing too much school. Districts will amend or adopt policies that outline their interventions and plans for students who miss too much school." These changes were implemented at Shaker last year after the passing of the law.
A major aspect of the bill is the changing of the definition of truancy, a criminal offense. It is no longer based on instructional days, rather instructional hours. 30 consecutive school hours, or five consecutive days, 42 hours in a school month and 72 hours in a school year are the minimum amount of missed hours to count as truancy.
According to Chengelis, announcements are now at the beginning of second period to give teachers a chance to get their attendance into the system, since they now only have the first 15 minutes of class.
"Since the announcements come on during that period, it doesn't affect my time teaching. I just take attendance during announcements," science teacher Jeanne Wiemer stated in an email.
At the start of the 2018-2019 school year there was a different procedure, but after it was found to be flawed, this new one was put in place. "When teachers returned to school, we were taking a daily attendance during second period and that was something that was impacting other periods and the system. Our software system did not behave in the way that we were expecting, so to strive for accurate attendance, we went back to period attendance," Chengelis said.
English teacher and Shaker Heights Teachers Association President John Morris said that while the new procedure does report absences earlier there are still some complications. "It makes it a little bit more complicated when you have to file someone who was marked absent during the first 15 minutes of class and ends up showing up for class," Morris said.
Chengelis said further, "Students need to be in class. Teachers need to take accurate records and attendance. Parents also need to call in to let the school know if a student's not going to be in school today. And we want that to happen in a timely manner."
Comment using your Facebook, Yahoo, AOL or Hotmail account
comments
Leave a Comment
About the 'Riter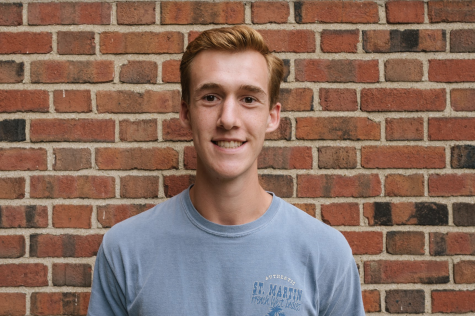 Ethan Bloch, Alumni ('20)
Ethan Bloch ('20) is in his fourth year with The Shakerite. He is currently a Print Managing Editor alongside Anna Krouse, overseeing the production of The Shakerite's print issues. As a Campus and City Editor his junior year, he covered stories such as the SHTA's arbitration with the school district. Aside from The Shakerite, Ethan is Vice President of the class of 2020 and participates in Model U.N.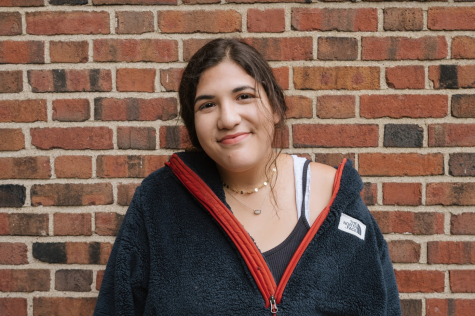 Danielle Krantz, Web Managing Editor
Danielle Krantz ('21) is in her fourth year with The Shakerite. She is currently a Web Managing Editor alongside Ben Cox, running and overseeing coverage for shakerite.com. Danielle is also a member of the Editorial Board. As Campus and City editor last year, Danielle covered topics such as police brutality protests, the "Shaker Bubble," COVID-19 cancellations and administrative changes. Danielle is a captain of the diving team, part of the Israeli Culture Club and is president of her Temple Youth Group. In her free time, Danielle enjoys hanging out with friends and playing ukulele.