District Withdraws Discipline of Podl One Day Before Arbitration
SHTA letter declares the retraction inadequate, states administration did not attend arbitration hearing
District administration did not attend arbitration with the Shaker Heights Teachers' Association today, but sent its lawyer to represent them halfway through the hearing, according to a letter released by SHTA President John Morris today at 3:50 pm.
Last night, Interim Superintendent Stephen Wilkins announced that the district has withdrawn disciplinary action from English teacher Jody Podl in an email message to students, staff and parents.
"The past year was filled with many painful and difficult moments for our District and our community. We understand the skepticism, division and concerns that exist," Wilkins wrote. "We have reflected on the past and it's time to move forward to make our District whole again. With that goal in mind, the District has withdrawn the disciplinary action against Jody Podl."
In his statement, Morris argued that "a letter like the administration's is not the same as exoneration or the guarantee of just cause and due process." He wrote, "Our member was characterized as a bully by our board and administration and was given no chance to respond. Our district sent letters to six families stating that our member violated the Board Policy on Hazing, Bullying, Harassment, Intimidation, and Dating Violence."
Scott Stephens, executive director of communications, declined to comment on the arbitration, and referred the inquiry to Wilkins' email. The Shakerite could not reach the district lawyer before publication.
The SHTA letter also states conditions that it claims the administration refused to accept. "When asked to rescind the disciplinary action, write a letter to these six parents correcting the first letter, and to co-author a statement with the SHTA to all members about how we would ensure that just cause would be established," Morris stated, "the district at the last minute opted to short-circuit the process by issuing their statement and refusing to attend the arbitration."
The SHTA filed a grievance with the district Nov. 8 on the basis of academic freedom, communication and lack of due process for Podl. It was the association's first over due process. After failing to resolve the grievance, the district entered into arbitration with the SHTA. Under arbitration, a third party is brought in to settle a dispute.
The arbitration hearings began and concluded today, and a decision should be announced by mid-April, according to Morris.
Podl was placed on administrative leave Oct. 10, 2018 while the administration investigated complaints it designated as discrimination, bullying, harassment and intimidation. The decision was announced through an email sent to parents of Podl's students and high school teachers on Oct. 19 by then Principal Jonathan Kuehnle.
Both investigations began Oct. 4. An investigation conducted by Dr. Marla Robinson, chief of staff, and concluded Oct. 24 found no evidence of discrimination. A separate investigation into bullying, harassment and intimidation claims was initiated by Kuehnle but completed Nov. 5 by Dr. Terri Breeden, assistant superintendent of curriculum and instruction, after Kuehnle was placed on administrative leave Nov. 1.
Breeden concluded that Podl should be disciplined and issued a reprimand Nov. 6. The SHTA maintains that Breeden violated due process law by refusing to allow Podl to respond to her findings. Instead, Podl was instructed to attend a restorative practices meeting with students and parents on Nov. 7 and cleared to work. Podl has been on medical leave since then.
Wilkins published a statement on shaker.org Nov. 13 apologizing to Podl, students and families for the extended length of the investigations and claimed to be reviewing Kuehnle's and Breeden's actions during the investigation."They did not live up to my expectations for how to process such reviews," he wrote.
Comment using your Facebook, Yahoo, AOL or Hotmail account
comments
View Comments(1)
About the 'Riter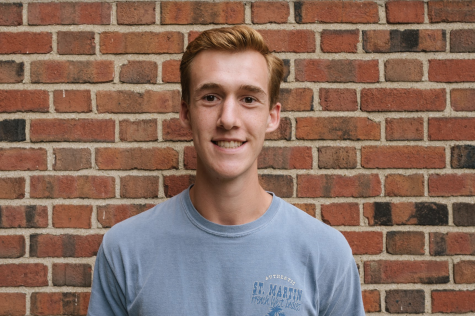 Ethan Bloch, Alumni ('20)
Ethan Bloch ('20) is in his fourth year with The Shakerite. He is currently a Print Managing Editor alongside Anna Krouse, overseeing the production of The Shakerite's print issues. As a Campus and City Editor his junior year, he covered stories such as the SHTA's arbitration with the school district. Aside from The Shakerite, Ethan is Vice President of the class of 2020 and participates in Model U.N.