Administrative Changes Continue
Assistant Superintendent of Curriculum and Instruction Terri Breeden to retire, central administration to be reorganized
Assistant Superintendent of Curriculum and Instruction Terri Breeden, whose tenure has provoked controversy, will retire from the district June 30.
Breeden, who came to the district from Fairfax County Public Schools in Virginia, has held the post since September 2015. She was hired by former Superintendent Gregory C. Hutchings, Jr. after a search by Hazard, Young, Attea and Associates — the same firm used to find Hutchings and former Principal Jonathan Kuehnle. Hutchings returned to the Alexandria (Virginia) City Public Schools in June 2018 to become superintendent. 
"Serving as the Assistant Superintendent of Curriculum and Instruction for the past four years has been an honor as I have worked to make a difference in the lives of all our students. As I complete my fortieth year in education, I have decided it is the perfect time to pursue my other interests," Breeden wrote in an email to The Shakerite. 
Breeden's position will be eliminated as the central administration returns to the structure it employed prior to Hutchings' tenure. 
According to a June 21 district statement released on shaker.org, "Under her stewardship, the District has raised its graduation rate and improved its standing on the State Report Card."
"As I reflect on the great work of the Shaker Strategic Plan and the progress we have made in raising student achievement, increasing educational opportunities, and striving for excellence, I know the progress will continue due to the passion and hard work of students, educators and stakeholders," she said.
Superintendent-select Dr. David Glasner said in the District's statement, "Dr. Breeden is a valued colleague who will be missed, and we wish her the very best in her future endeavors."
Breeden's actions during the investigation of a parental complaint about English teacher Jody Podl became the focus of community anger and a Shaker Heights Teachers' Association grievance . The investigation dealt with bullying, harassment, and intimidation claims and was initiated by Kuehnle, principal at the time. Podl was placed on administrative leave Oct. 10, 2018,  pending the inquiry. 
However, Breeden was assigned to complete the investigation after Kuehnle was placed on administrative leave Nov. 1, 2018. He was reassigned to administrative duties Jan. 9. Breeden concluded the investigation, disciplined Podl and issued a reprimand on Nov. 6, 2018.
After Breeden's actions, Dr. John Morris, SHTA president, released a letter to association members Nov. 7 in which he asserted that the investigation violated due-process law because Breeden did not allow Podl to respond to allegations before deciding they were valid and reprimanding her. Podl, who graduated from SHHS and lives in the community, has taught at the high school for 20 years. The SHTA letter preceded a chaotic community meeting Nov. 8, when adults jeered the administration, shouted questions and demanded to know why Breeden was not present. 
The SHTA and the district then entered arbitration on Feb. 12 after the district failed to resolve the association's grievance concerning academic freedom and due process filed on Nov. 8, 2018. On Feb. 12, the arbitrator found that the investigation into claims of bullying, harassment and intimidation violated due process and that Breeden had disciplined Podl "without just cause."
Interim Superintendent Stephen Wilkins published a statement on shaker.org Nov. 13, 2018, apologizing to Podl, students and families for the extended length of the investigation and claiming to be reviewing Kuehnle's and Breeden's actions."They did not live up to my expectations for how to process such reviews," he stated. 
The Shakerite formally requested documents about such an investigation but was told  none exist. 
Breeden also provoked anger among parents when she ended the K-4 Woodbury science lab field trips. Under Breeden's plan,  the K-4 science coordinator position, held by a teacher who ran the Woodbury labs, was replaced with a district-wide technology specialist position. Elementary students no longer visit Woodbury for science lab field trips. Instead, K-4 teachers use in-class science lab kits, which include materials for labs as well as instructions for the classroom teachers. 
On April 29, 2017, community members expressed frustration about the science curriculum and instruction changes to Breeden and then-Director of Curriculum, Amy Davis. At the meeting, parents expressed concerns about eliminating Woodbury's immersive science lab visits and replacing those experiences with in-class labs. 
Community resistance escalated after that meeting. Two Shaker residents — Lomond parent Lisa Cremer and Fernway parent Katie Wozniak — created an online petition "to keep the Shaker Heights K-4 Science Lab and grow the Science Coordinator Position" and posted it at change.org. The petition failed to alter the decision.
Cremer later ran for and was elected to the school board on Nov. 8,  2017. 
Scott Stephens, executive director of communications and public relations, wrote in an email, "Dr. Breeden has worked in public education for 40 years and feels this is a good time to retire."
According to Stephens, Glasner is changing the leadership structure of the administration. "Specifically, he is creating a director of primary education to oversee elementary schools and a director of secondary education to oversee the middle school and high school." 
Stephens said the district is searching for candidates to fill these positions.
The positions of chief of staff and assistant superintendent of curriculum and instruction will be eliminated. Hutchings created those roles when he became superintendent.
This reorganization will restore the administration to an earlier structure. "This was a structure used by the district five or six years ago. The two directors will report to the chief academic officer. That will be Dr. [Marla] Robinson, who has been chief of staff. That position, as well as Dr. Breeden's position, will be eliminated. "
"Given these structural changes and [Breeden's] desire to retire sometime soon, she felt it was a good time to leave," Stephens stated.
Breeden said, "I wish Dr. Glasner and all Shaker students, teachers, staff and administrators a wonderful 2019-20 school year."
Comment using your Facebook, Yahoo, AOL or Hotmail account
comments
Leave a Comment
About the 'Riter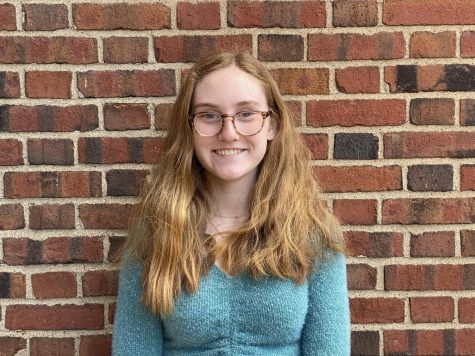 Lauren Sheperd, Editor-in-Chief
Lauren Sheperd ('21) is in her fourth year with The Shakerite. She is currently Editor-in-Chief, running and overseeing coverage for shakerite.com and the print issues. She is also a part of the Editorial Board. Lauren was The Shakerite's Web Managing Editor her junior year, and Education Columnist her sophomore year. In the past, Lauren has written about mental health and gun violence. Aside from The Shakerite, Lauren is a cross country and track captain, is a member of the Student Group on Race Relations, is the president of Political Action Club and is a lifeguard. In her free time, she enjoys writing and listening to music.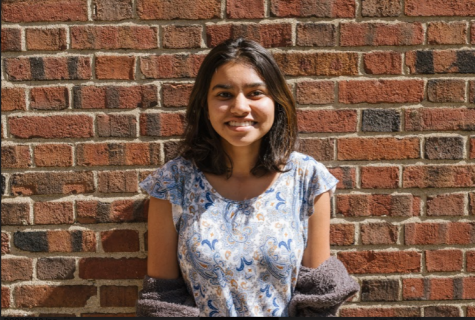 Ashley Sah, Videographer
Ashley Sah ('21) is the Videographey Editor and is in her fourth year with the Shakerite. In her sophomore year she was the Social Issues Investigations Reporter, covering topics such as classroom size and student teacher relationships. She is also a founder and leader of STEM Ambassadors, an organization dedicated to promoting and encouraging diversity in STEM. She also plays flute and volunteers at Shiksha Daan. In her free time she enjoys writing poems, making strong espressos and playing piano.