ACLU of Ohio Implores District to Cancel Student Suspension
The American Civil Liberties Union of Ohio sent the district a letter asking that they rescind sophomore Myyah Husamadeen's in-school suspension, arguing that it violates her First Amendment rights.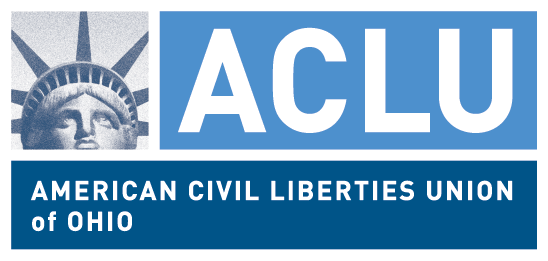 The American Civil Liberties Union of Ohio sent a letter to the district asking Shaker Heights High School to rescind sophomore Myyah Husamadeen's in-school suspension, which is scheduled for tomorrow, Tuesday, Nov. 15.
Both Husamadeen and junior Elena Weingart received in-school suspensions for posting screenshots of racist comments made by a third student. Weingart served her suspension last Friday, Nov. 11.
"The ACLU of Ohio is gravely concerned that Shaker Heights High School student Myyah Husamadeen is about to be punished for exercising her First Amendment rights," stated the letter. "The students' messages which were tweeted from outside of school, not during school hours or using school devices were critical of racial commentary that had been posted online by another student. While it is important to respect the privacy of a person's communication there is no reasonable expectation of privacy in a broadly posted message."
The mission of the ACLU of Ohio is to preserve the constitutional rights and liberties of organizations such as student newspapers.
The letter went on to argue that "a school social media usage policy must give way to the higher dictate of the Constitution, especially where the expression concerns important matters of public interest" and cite court cases such as Mahaffey v. Aldrich and Thomas v. Board of Education.
In Mahaffey v. Aldrich, a district court held that, because a high school student's threats against other students were not made on school property, his speech was protected. In Thomas v. Board of Education, high school students who wrote and distributed an offensive newspaper mostly off-campus were also protected under freedom of speech.
"To discipline students for expressing their political views violates their First Amendment right to freedom of expression," continued the letter. "It also teaches the students of the Shaker Heights City School District a very distorted civics lesson: that to use their own time to express themselves on issue of important social concern risks punishment when they return to school."
On the ACLU of Ohio's website, Senior Policy Director Mike Brickner said that "the First Amendment protects us all, regardless of our age. These young women saw statements by another student that went against their values and used social media to speak out about it. Unfortunately, school officials decided to punish these students for exercising their free speech rights. It's disappointing that instead of using this situation as an opportunity to teach young people about free speech and racial justice, school officials resorted to punishing these students for standing up for their convictions."
"The ACLU of Ohio surges the district to rescind Myyah's suspension," stated the letter, "and to make clear to Shaker students that the United States Constitution promotes their right to express their views, in this instance and in the future."
Read the full letter here.
Comment using your Facebook, Yahoo, AOL or Hotmail account
comments
Leave a Comment