A Year of Challenge and Opportunity
Special education staff find new ways to use their strengths
The pandemic posed unique challenges for special education students, and teachers worked hard to meet them creatively.
With the onset of remote learning in March 2020, the Special Education Department shifted to synchronous instruction. "In the spring, while a lot of classwork may have been asynchronous, all of our special education was synchronous," said Elizabeth Kimmel, director of exceptional children, adding that while most classes were virtual during the 2020-21 school year, special education was onsite. "With the exception of November and December, we've always had some percentage of our students onsite, even when everyone else was remote," she said.
Benefits came out of remote and hybrid learning. "One of the things that has changed, and this is actually a good thing, was the level of collaboration when the pandemic and the school closure kind of forced teams to look at the resources that we've always had and how to use them differently," said Special Education Supervisor Jenifer Currie. "We were forced to use people differently and recognize people's skill sets." 
The district's Preschool Special Education program was able to engage with remote learning well, said Eileen Sweeney, supervisor of special education. "A lot of really creative instruction was happening with green screens to really spark an interest for those kids," said Sweeney. "Also the integration of yoga and movement in a social emotional learning kind of way as well." 
Pre-schoolers haven't had a normal school experience for most of their time in school, so it was easier to adapt to a new learning environment, explained Sweeney. "They have been really resilient about following the changes and engaging in the learning as it does look somewhat different," she said.
Sweeney said the district's special education teachers have worked tirelessly during the pandemic. "They're so dedicated that they would give that kind of time," she said. Teachers met with guardians and students on the guardians' schedule, even if that meant waiting until after work. "They were working 10 hours a day because they were trying to meet kids where they were," Sweeney said. 
That work also included making families feel comfortable meeting with staff in person during a pandemic. "We had to reach out to families with medically fragile children and we would say, 'Can you bring your child in for testing?' and a lot of them brought them in. They trusted us," Sweeney said.
The staff is proud of their work to provide non-stop services for students with disabilities during such a challenging year. Said Currie, "A pandemic did not stop the needs of the students."
Comment using your Facebook, Yahoo, AOL or Hotmail account
comments
Leave a Comment
About the 'Riter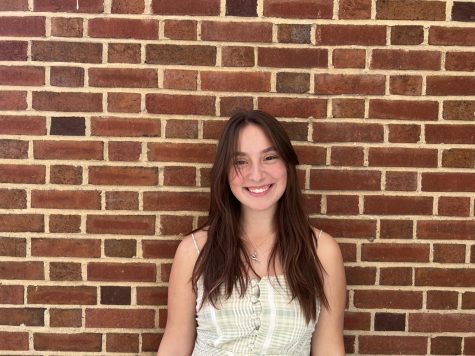 Matilda Spadoni, Opinion Editor
Matilda Spadoni ('24) is in her second year with The Shakerite and is writing as the Spotlight Editor. As a Journalism I and II student, she wrote about student's uncertainty about returning to in person learning and how Covid was affecting the Special Education Department. Outside of The Shakerite, Matilda runs Cross Country and Track, and enjoys spending time with family and friends.