A Week of Kindness in the Wake of Sadness
High school students and staff offer gestures of support after the death of Woodbury teacher Aisha Fraser
Shaker staff and students took steps this week to help ease the return to school after the death of Woodbury Elementary School teacher Aisha Fraser.
On Monday, Nov. 26, students joined the athletic department in passing out Hershey Kisses to students and staff entering Woodbury, where Fraser worked for 16 years, and Mercer Elementary, where her youngest daughter attends school.
Third-grade Mercer teacher Barbara Rose shared the impact this simple action had on her that morning. "I hardly slept last night because I was so worried about today. Your caring gesture literally washed much of that stress away and enabled me to walk in with a smile on my face. It was exactly what I needed," she said.
Athletic Director Don Readance said the effort emerged from speaking to students over the last few weeks who wanted to do some positive things to uplift spirits of students and faculty. Tuesday, the cheerleading team also passed out candy at the high school during lunch periods. Students who received candy expressed appreciation.
"It was really nice. It was, like, really unexpected and sweet," sophomore Kayla Roth said.
"I personally feel like it was a good gesture with everything going on. It's nice to know someone is thinking about us," junior Olivia McDowell said.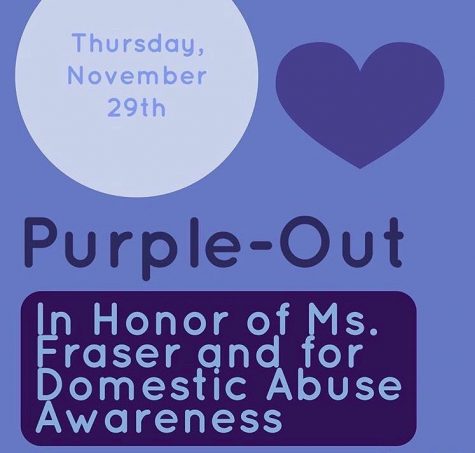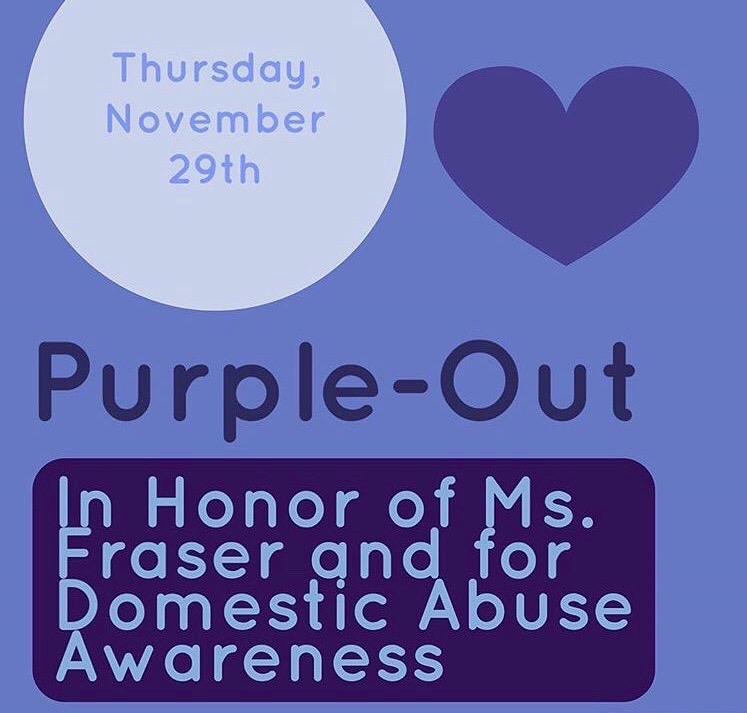 Mary Bourisseau, a counselor at the high school, recognized how disheartening the loss of Fraser is to staff —  especially to colleagues who worked closest with her. She organized six baskets of treats and two baskets filled with nearly 400 notes of compassion and support. High school staff contributed to writing the kind notes.
Bourisseau said note-writers were paired with Woodbury peers. "We split up the staff by discipline, so English teachers wrote to English teachers, custodians wrote to custodians, security wrote to security," she said. "And then teachers also wrote to any teachers they might know personally."
The baskets were sent to the elementary schools on Wednesday.
On Thursday, students and staff wore purple, the color for domestic violence awareness, in honor of Fraser.
"It was nice way to show solidarity and come together as a community," senior Christos Ioannou said.  
Freshman Kylie Farrell said, "I wanted to stand up against domestic violence."
Continued support for Fraser's family and especially her children is evident. The gofundme.com page for her two daughters, Audrey and Ava, has reached more than $160,000.
Former Cuyahoga County Common Pleas Judge Lance Mason, Fraser's estranged husband, was indicted for her murder Nov. 29. He faces six charges: aggravated murder, murder, violating a protection order, grand theft, and two counts of felonious assault. One count of felonious assault is related to allegedly causing harm to Shaker Heights police officer Adam Flynt by use of an automobile as Mason tried to flee his home after stabbing Fraser.
Comment using your Facebook, Yahoo, AOL or Hotmail account
comments
Leave a Comment