Beloved, Devoted Woodbury Teacher Killed
Alumni, colleagues and friends express love and gratitude for Aisha Fraser
November 18, 2018
Woodbury Elementary School teacher Aisha Fraser died yesterday. She was 45.
She taught sixth grade history and math and was a Shaker Heights Teachers' Association representative. She was known by her students for being like a mother to them and was the mother of two daughters, Audrey and Ava, ages 11 and 8.
Her estranged husband, former Cuyahoga County Common Pleas Judge Lance Mason, was arrested yesterday on suspicion of murder after Fraser was fatally stabbed. Mason served nine months of a two-year prison sentence for assaulting Fraser in 2014.
"She made sure that all of her students felt heard and she was able to create a relationship between all of us," said one of her former students, junior Faith Jalango. "If I was ever having a bad day, she would let me come and eat lunch in her room."
"She was pretty much a mother to all of us," said former student Grace Farrell, who is a junior. "She was really inspiring and really nice to have around. She was like a family member, really."
A colleague and friend of Fraser said that when she thinks of her, she thinks about what an amazing mother she was. "She was a fierce advocate for her daughter with special needs and such a loving, devoted mom," she said. "Every decision she made was based around her daughters. She took care of them first and then herself."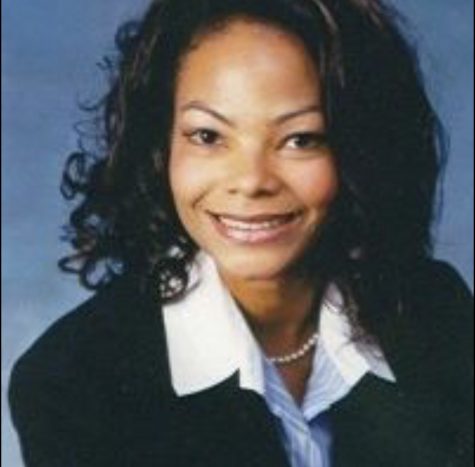 High school social studies teacher Sarah Davis called Fraser's death a tragedy. Fraser was "a huge source of strength for other parents in the district whose children have special needs," she said.
Davis said Fraser often stayed late to help students who were struggling. "She did things like that every day for her own children and for so many other people's children," she said.
Former Shakerite Editor in Chief Dana Finley, 26, remembered Fraser's willingness to devote time to her students. "She was one of the first teachers that I felt like really took the time to meet with me individually and help me," she said.
The Shaker Heights Teachers' Association established a gofundme.com account to support her daughters. Former students and Shaker parents posted dozens of comments there.
Francisca Richter wrote, "We are inspired by her constant love of teaching and eagerness to help her students. We love you Ms. Fraser!"
Robin Martin wrote that Fraser challenged her students to be the best they could be. "She was more than just a teacher. She was part of the community," she commented. "This is a tragedy to Shaker Schools and to the community."
Sandy Burkons commented that she met Fraser through her son. "She was a very bright strong woman who loved her children deeply and was respected by the Shaker community," she wrote.
College friend Ayinde Priestley commented on gofundme, "You are a beautiful and intelligent soul that was taken from us and we are all better because we had you in our lives!!"
Students and teachers noted that Fraser always had a smile on her face.
Former student Silver Barker, who is a junior, said Fraser was kind and loving. "When I would get to school early, she would always have a smile on her face to start out the day," she said.
Jalango said, "She always put a smile on my face, and it breaks my heart that I can't tell her."
Davis said Fraser wasn't aware of how many people admired her. "There's a real deep community of people here who have cared for her and her girls and still do," she said.
Before she had children, she was a modern dancer and once performed during an assembly at Woodbury. She loved the Cleveland Cavaliers and attended their games often.
She was an only child and a 1991 Shaker graduate. She attended Florida Agricultural and Mechanical University in Tallahassee, and she earned an MBA and masters in education from Ursuline College. She was active in Delta Sigma Theta. Before she became a teacher in 2002 and joined the Woodbury faculty, she worked in business.
The district announced today that it had cancelled all professional learning scheduled for tomorrow and Tuesday and that buildings will be closed "to support our school community during this difficult time." The SHTA will hold a candlelight vigil for Fraser tomorrow at 5:30 p.m. at Woodbury Elementary School. The association's gofundme effort has raised more than $45,000 from more than 600 donors in less than 24 hours.
Jalango said, "She always put her students' needs in front of her own, and I wish I could've thanked her for that."
Comment using your Facebook, Yahoo, AOL or Hotmail account
comments