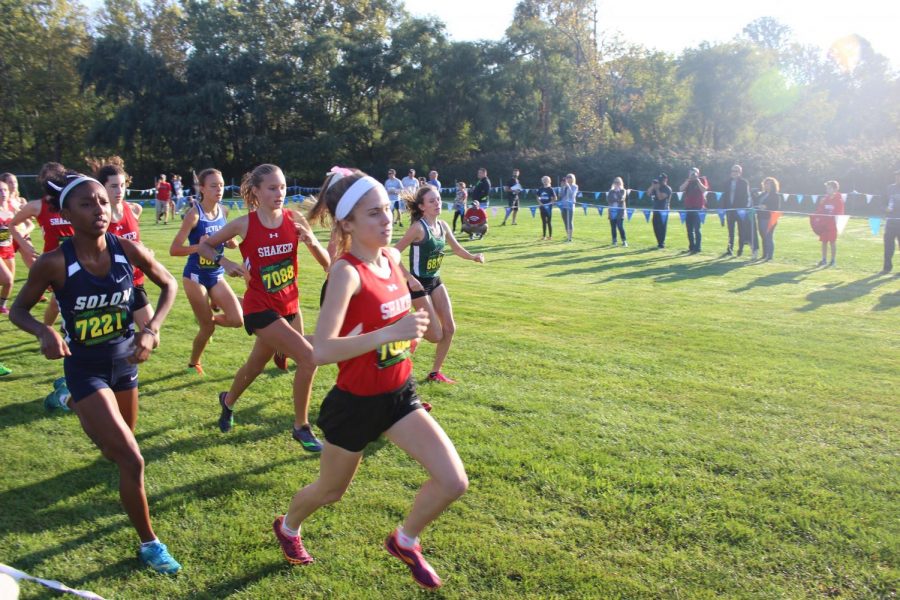 Fenner Dreyfuss-Wells
The women's field hockey and cross-country teams have dominated their fields over the past three years.
The women's field hockey team won the state title in 2014 and returned to the state semi-finals in 2016 and 2017, while the cross-country team qualified for states in 2015, 2016 and 2017 thanks to credible coaching, inseparable teammates and dedicated athletes.
"I have really hard-working kids and we have a really strong team culture where the girls become really dependent on each other and don't like to let each other down. They take serious responsibility in the fact that they are carrying on a tradition," cross-country coach David Englander said.
Freshman cross-country runner Andrea Harrison said that team chemistry is a key component of the success of her team."The cross-country team was really welcoming," she said. "By the time I went to my first practice, they took me under their wing and helped me know where to go."
Team chemistry plays a big part in the field hockey program as well. Freshman field-hockey player Maggie Carter said, "Wake-ups [was] the first interaction and they were really welcoming and outgoing so we could break out of our shell a little bit."
The cross-country team produced three of the 25 fastest runners in the state over the past three years, senior Alexa Jankowsky, senior Sophie Carrier and Mimi Reimers ('16). The team placed ninth in 2015, seventh in 2016, and 11th in 2017.
Carrier largely contributed to the team's 11th place finish at the state championship meet this year, running the five kilometers in 18 minutes, 15.4 seconds. She also finished 12th at the 2016 state meet with a time of 18:10, guiding the team to seventh place overall. At the 2015 state championship, she rounded off her sophomore year at 24th with a time of 18:45, helping the team to procure ninth place overall.
"Coach Englander really taught me to not settle for anything. My freshman year, my first race was 23 minutes and now I'm below 18. He has definitely taught me the idea of wanting more," said Carrier, who will run cross-country and track at the University of Kentucky next year.
The field hockey team is just as familiar with achievement at state championship level.
While returning athletes have played in the state semi-final, new players are often astounded by the rigorous environment. "The experience was amazing, and I've never been in an environment like that. It was taken officially and we were treated like an elite group," Carter said about her team's state championship.
The field hockey team's consistency in the state semi-finals the past two years shows promise for what's ahead.
Englander cannot pinpoint how the future will look for the cross country team, but he knows what they must do to be successful.
"At the end of last season, a lot of people asked me who's going to be in the varsity lineup next year, and I could not have begun to pick my varsity lineup," Englander said. "Our expectations are always the same; we're going to work harder than every team out there and we're going to do everything we can to get as far into the post-season as we can."