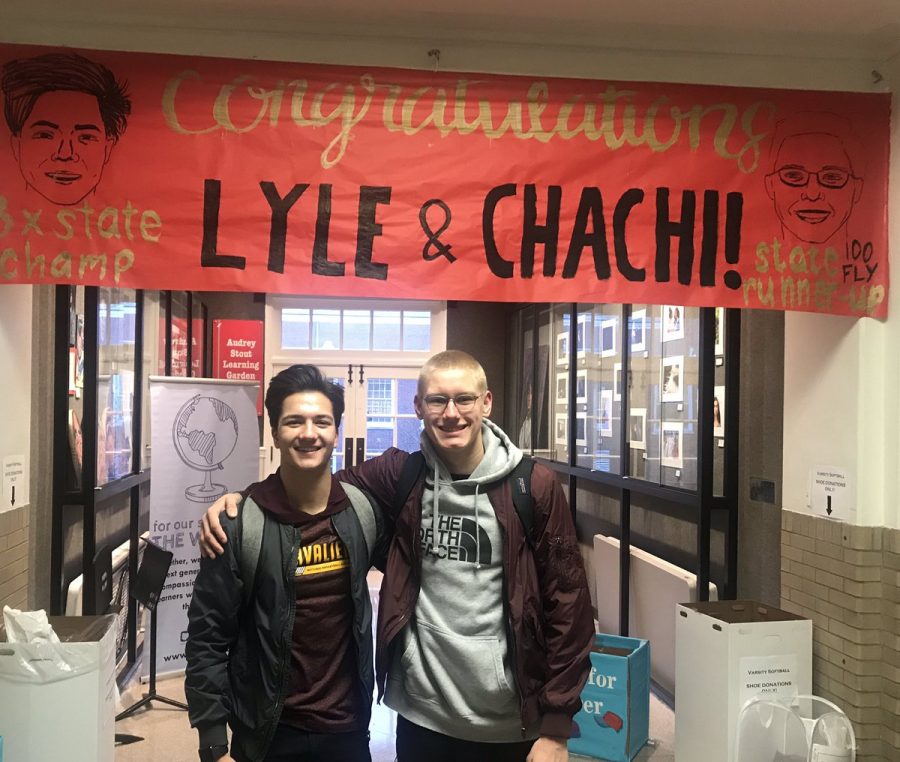 @Raidersofshaker
The "Raider Review" is a weekly series that The Shakerite will publish every Monday night, covering the previous week in sports. This week's edition covers sports events that fell between Feb. 18-24.
Men's Basketball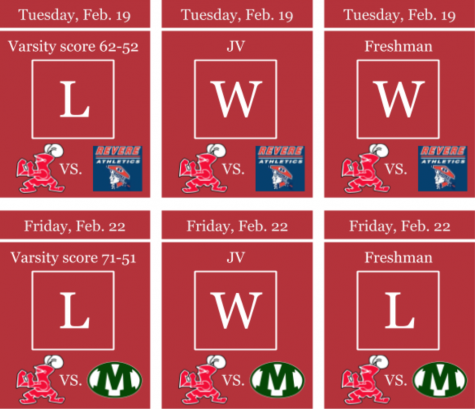 The men's varsity basketball team went 0-2 both of their games this past week to as they lost to Revere 62-52 and Medina 71-51.  On Tuesday against Revere, juniors Dakota Cochran and Shammah Scott combined for 28 points. Their output was not enough, Revere outscored the Raiders 19-11 in the fourth quarter to pull away with the win. On Friday against Medina, the Raiders were outscored 40-22 in the first half. Though Shammah Scott scored 18 points, it ultimately would not be enough as Medina had three players combine for 57 of their 71 points.
Last week, the Ohio High School Athletic Association  announced the district's tournament brackets for the postseason. The Raiders were given the number one seed in the Solon district. To continue in the postseason, the Raiders will await the winner of University School and Bedford game. The playoff game will be held on Saturday at 7 p.m. at home.
The men's JV basketball team beat both Revere and Medina, while the freshman team beat Revere but lost to Medina. Both teams' seasons are over.
Hockey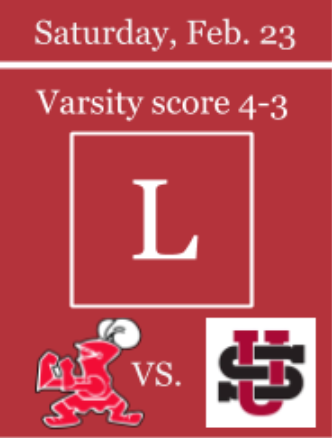 The varsity hockey team's season ended after a heartbreaking loss to University School in the district semifinal. On Wednesday, in the district quarter-final against Lake Catholic, the Raiders were led by senior Keenan O'Toole with two goals. With that win, the Raiders would end up playing University School for the fourth time this year. In the game, juniors Devin Campbell and Logan Mears scored the Raiders' first two goals. University School, however, scored two goals late in the second period to put them up 4-2. In the third period, the Raiders struggled to find the net until one minute left, when Keenan O'Toole made the score 4-3. University School then survived the last minute and escaped with the win to keep their season alive. The Raiders finish with a record of 17-11-6.
Swimming
Seniors Lyle Yost and Charlie Gustafson represented the Raiders' swimming team this past weekend at the state championship. Lyle Yost defended his state diving title and became the second person in OHSAA diving history to win three state championships. After finishing eighth in preliminaries, Charlie Gustafson finished state runner-up in the 100-meter butterfly. With the conclusion of the state meet, the Raiders' swimming season is officially over.
Wrestling
Juniors Najee Lockett and Eli Meinhard and sophomore Toriano Houston all qualified for the district meet after this past weekend at sectionals. Najee Lockett placed first for his weight class again after beating each of his competitors. Houston and Meinhard both placed third for their weight classes. All three will travel to North Canton Hoover to try to qualify for the state championship.