'Rite Idea: We're Not Asking For Much
If the city supports the schools so much, why not keep them informed?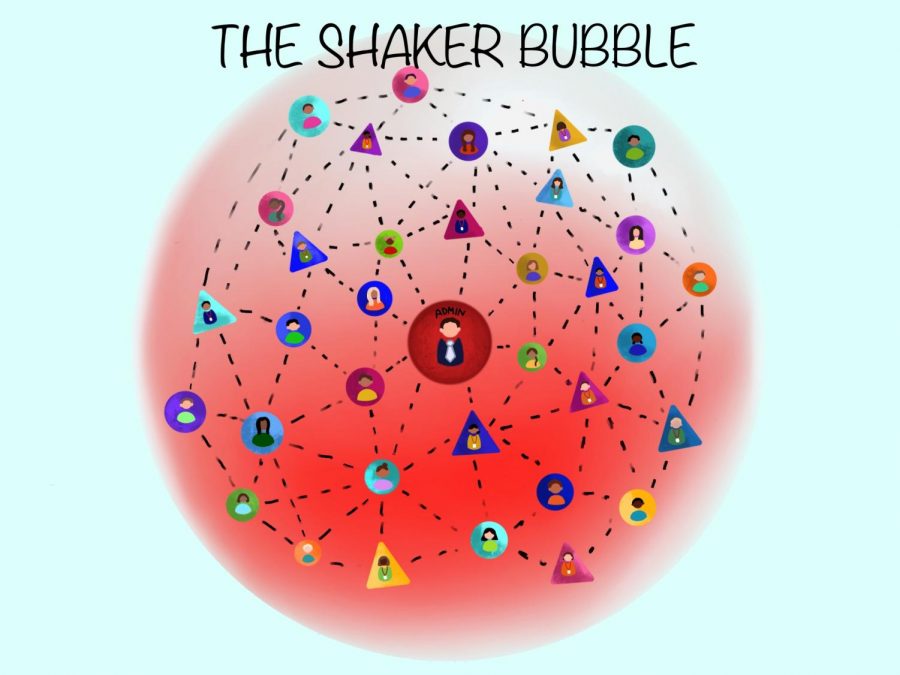 The recent arrest of Michael Heben, intervention specialist at Shaker Heights Middle School, cuts deep into Shaker's history of lack of communication and cosmetic cover ups, and prompts questions about how the new administration is going to deal with the news.
Will the school brush off the impact that this teacher, who has not been in the classroom since this arrest, had on students like it did when former social studies teacher Tim Mitchell pleaded guilty to a child endangerment — after taking a 16 year old student to a baseball game and buying her alcohol and giving her marijuana —  indictment? Or will the administration stand up and take control to correctly address this situation?
Heben has worked at the middle school since 2016, and was recently charged with domestic violence by the Bay Village Police Department. According to a statement made by the school district, "Mr. Heben has not been in the classroom since the allegations surfaced. We will continue to monitor the status of his case with area law enforcement authorities."
Even though Heben has not been a presence in the classroom or on school grounds since the arrest, it does not mean that his impact on students and teachers is gone with him. Unlike what our previous administration believed, you cannot superficially fix an issue in the schools by removing faces from murals. You must work to move forward with input from the community.
Teachers who do such things don't just affect the administration, which has to replace them. Their actions affect colleagues, students and parents.
The way situations like these were dealt with in the past makes students feel unsupported. The drastic difference between Mitchell's abrupt and hidden departure, and former Superintendent Dr. Gregory Hutchings' trumpeted departure makes us wonder, what the school will do now? Will the administration send Dr. Terri Breeden to visit and comfort each classroom like she did for Hutchings? Or sweep it under the rug like they did for Mitchell?
Shaker is a very school-centric community that requires information when something does not go as planned in our bubble. It is hard for residents to rally around the administration when it seems they are not doing the same for us.
It seems as if this community has been pushed aside and ignored these last few years, with constant questions and empty answers about missing teachers and administrators.
We hope that with a new superintendent who knows how the community feels, this issue will be dealt with in a timely and transparent fashion. Whether it is in an email, a phone call, a letter — whatever — we want the information necessary to support our schools and the students and teachers in them. We need to know that the administration appreciates Shaker and its residents and will keep citizens informed about anything and everything that goes on in our schools. 
We're not asking for much.
Comment using your Facebook, Yahoo, AOL or Hotmail account
comments