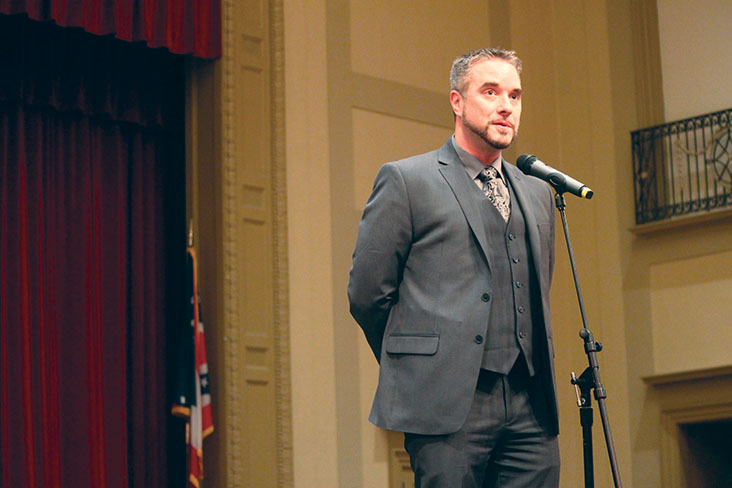 This story has been edited to reflect the addition of the May 2015 Leadership Profile report, which neither the school district nor the search firm could provide to The Shakerite. A parent who had a copy of the report shared it with The Shakerite after reading this story in the April 26, 2019 edition. In print, this story appeared under the headline "How Did We Get Him?"
"In five years, I see myself in Shaker. In seven years, I see myself in Shaker. In 10 years, I see myself in Shaker," Jonathan Kuehnle said, addressing an audience of 40 or so community members. It was a Monday evening — March 7, 2016. The search for a high school principal was nearing its end, and Kuehnle was one of two finalists for the job.
Three years after that promise, Kuehnle has been reassigned to a "project manager" position, and the district is in the middle of another principal search. How did Shaker end up here?
To answer this question effectively, one can't look at Kuehnle's tenure in a vacuum. The beginning of this story goes back further than that — to the search. Or more accurately, the search before Kuehnle's search.
Few current students remember the failed 2015 principal search. Those who attended the high school at the time have graduated. Parents have moved on. Other crises have diverted our attention. But this is where the story starts.

On April 13, 2015, Michael Griffith, who had been principal for 15 years, announced his resignation. "I know that there will be challenges in the transition ahead, but there is no place that is stronger, more caring, and more committed to students than Shaker Heights High School," he wrote in a letter to the community. "The faculty, staff and parents will persist and continue to create a school community that is a beacon of excellence for all students."
Griffith soon became head of the Lillian and Betty Ratner Montessori School in Pepper Pike, where he's remained since.
The district decided to select a finalist to fill his place by June 5, 2015. Former Superintendent Dr. Gregory C. Hutchings, Jr. oversaw the search and hired the search firm Hazard, Young, Attea and Associates to help. HYA is the same search firm that brought Hutchings to Shaker in 2013 and his executive team in the following years. The HYA website lists completed searches. That list includes Shaker searches that netted Dr. Terri Breeden as assistant superintendent of curriculum and instruction, Dr. Stephen Wilkins as assistant superintendent of business and operations, John Rizzo as director of technology, Lynne Kulich as director of curriculum, and Dr. David Glasner as middle school principal. Kulich has since resigned. So has Hutchings, who returned to Alexandria City Public Schools as superintendent in 2018. The other four remain.
This same search firm that conducted all the executive searches during Hutchings' tenure was hired again for the high school principal search in 2015. HYA is based in Schaumburg, Illinois, but it employs 119 associates across the nation. According to their LinkedIn profiles, some of these associates occupy other full-time jobs. Many are former superintendents or administrators.
When a district contracts with HYA, an associate or team of associates is chosen to represent it. Shaker was assigned Ted Blaesing, an associate based in Florida. He began working at HYA in 2003. At the time he was conducting Shaker's principal search in 2015, he was also operating his own company, Ted Blaesing LLC, with the purpose of "leading and conducting studies for colleges, universities and school districts to include efficiency studies and smoothing the transition between 12th grade and the 1st year of college."
Blaesing started his company in 2008 after leaving the superintendency of a Minnesota school district, which he had occupied for 15 years.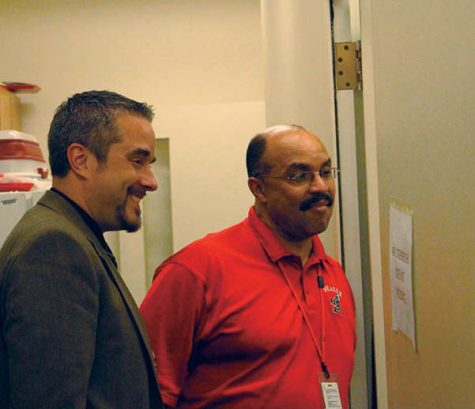 Blaesing had assisted Shaker with searches before. He'd lead the searches for other central administrators and the middle school principal. He couldn't remember the specifics of these searches, but he said that every search employs a common framework.
"If you think of a search, there are four major phases to it," he said: engagement, recruitment, selection and transition. These phases are standard to most search firms, not just HYA. Ryan Ray of the search firm Ray and Associates, which conducted Shaker's 2019 superintendent search yielding David Glasner, described a similar procedure.
According to Blaesing, engagement involves convening community forums and town hall meetings, conducting interviews and administering surveys. All are aimed at discerning "common points ‒ recurring themes ‒ that lead to what we refer to as the leadership profile," he said.
The leadership profile is essential to the search. The firm uses it to identify potential candidates. "That's guiding your work. That's a template that you hold the candidates against," Blaesing said.
After Griffith resigned, Blaesing and the district began to make a leadership profile. Their engagement comprised two public sessions, held April 22-23, 2015, and an online survey. Blaesing had until May 15 to complete the recruitment and screening phases before presenting between three and five principal candidates to the Board of Education on May 18. On-site interviews with the top two candidates took place May 27 and 28, and a finalist was scheduled to be selected June 5. That finalist was Gene Jones, then the principal of George Washington High School in Philadelphia.  
During the application process, Jones had revealed to HYA that misdemeanor assault and felony property destruction charges were filed against him and dropped in 2010. According to Dr, John Morris, Shaker Heights Teachers' Association President, HYA "did not include this information on his paperwork that went to the interviewing committee." Morris was a member of that committee.
In an interview with the Shakerite at the time, Morris blamed HYA. "I expect them to come up with a pretty extensive statement on their oversight," he said.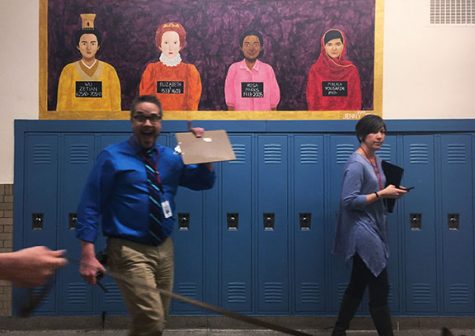 A Shakerite story about the search included an update posted to shaker.org that has since been taken off the website. It stated, "On the evening of June 3, the final candidate for the position of principal at Shaker Heights High School withdrew his application. Due to the candidate's decision, the district will not post the community informational session video for feedback. We will be announcing our plans for the appointment of an interim principal for the high school in the days ahead, as well as the timeline for filling the position on a permanent basis."
Retired Cleveland Heights High School Principal James Reed III, a 1971 SHHS graduate, accepted the role of interim principal for the 2015-16 school year, and HYA began again. But this time, they skipped the engagement phase. Hutchings wrote in his report to the board on Jan. 12, 2016 that HYA would be "using the leadership profile report compiled in May 2015," the same one used to find Jones.
In addition to the shaker.org announcement about Jones' withdrawal, the leadership profile has also disappeared. According to Treasurer Bryan Christman, the district's designated recipient for public records requests, the report "does not appear to fall within the guidelines of a required maintained document." He said he looked for it and could not find a copy.
The leadership profile is absent from any board documents. On shaker.org, an old link to the report yields a "page not found" error. Blaesing said he did not keep a copy, either.
A Shaker parent who kept the report provided it to The Shakerite after reading this story in print. The first page describes the firm's process for creating the report, which involved interviews with 183 faculty, parents and students and online survey responses from 378 people. The rest of the report comprises three sections: Shaker's strengths, Shaker's challenges or concerns and the desired characteristics of the principal according to those interviewed or surveyed. The results of the online survey were presented as percentages. For example, the highest percentage characteristic selected by 57 percent of respondents was, "Maintain a positive school culture by treating everyone fairly, equitably, and with dignity and respect." Next, selected by 54 percent of respondents, was "Foster a positive professional climate of mutual trust and respect among faculty, staff, and other administrators."
"Some folks will say, 'Well, isn't that kind of generic? I mean, isn't that true from school to school?' " Blaesing said. "And it's not. It's very, very different. You know, being a high school principal at Shaker Heights is very different from being a high school principal in different communities."
Using the leadership profile from the first principal search, HYA began again. Their deadline to complete recruitment and screening was Feb. 1, 2016.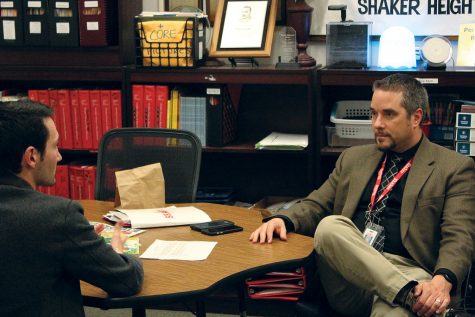 Blaesing said there are two main ways to recruit candidates. First, there's advertising. HYA posts all of its active searches on its website. It also posts openings on the American Association of School Administrators' site, where administrative openings across the nation are compiled.
The second is active recruiting. "Normally what happens, at least with us, is we're reaching out to other associates within the firm, you know ‒ who do they know that might be a good match for this position? And you pick up the phone and start calling people," Blaesing said.
"So, to give you an example," he continued, "this just happened yesterday: I know an associate that's in Colorado, and he's looking for a superintendent at a specific school district in Colorado. He called me because he thought I might be familiar with two people who have expressed interest in the position, both of whom are in Minnesota, and I spent a good part of my career in Minnesota. So did I know him? Ehh, I knew the one by reputation, didn't really know him all that well. But I knew others that did know them pretty well, so I contacted them and then got back to my friend in Colorado and told him. So, that's kind of the recruitment phase."
Blaesing didn't know the proportion of SHHS principal candidates who were identified through active recruitment versus those who found the advertisement on their own.
Ray described the process his firm, Ray and Associates, uses for active recruiting: "One of our associates ‒ I'm just giving an example ‒ could be in the Seattle, Washington area, and he knows somebody who might be a perfect fit for what your board is seeking. So, he's going to go out to him and say, 'Hey, you need to take a look at this job. It could be good for your career. It fits exactly what you are and your experiences in the past,' And that person could say, 'Hey, you know what, I'll take a look at it.' And then our associate will follow up and say, 'Hey have you taken a look at it? You really need to take a look at it and give it some good thought.' "
"So, it's not just advertising out in the paper somewhere. It's actually going and talking to people, letting them know that they could be a perfect fit for something and then following up."
Ray said his firm attends state and national conventions and recruits there as well. "For example, AASA hosts the Superintendents' Association Conference… And so, we will go and be recruiting at that venue," he said.
The leadership profile is essential to this phase, Ray said. "We send that profile out to our 160 associates and say, 'Do you know somebody who might fit this profile?' "
Kuehnle enters the story during this recruitment phase. It is unclear when he submitted his application. The Shakerite requested Kuehnle's Shaker personnel file Dec. 31, 2018. Included in the file was Kuehnle's application for the high school principalship. A "terms and conditions" paragraph at the end of the application confirms that it was made via the HYA online application. At the top of the document, a "Date last submitted" field indicates the application was last submitted Feb. 7, 2016. However, the deadline for applications to Shaker was Feb. 1. HYA representatives wouldn't elaborate on whether "Date last submitted" was the last date Kuehnle sent the application to any district or the date he submitted it to Shaker.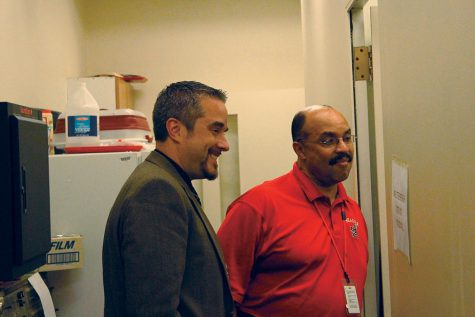 The first screen of the HYA online application presents a list of all active searches. Candidates can submit their applications to no more than five of them. Subsequent application screens require candidates to list former jobs, references, honors and more. Only the final two questions require extended responses: "Please share why you are interested in this position and your unique qualifications for it" and "Please list the five accomplishments in your professional career of which you take the greatest satisfaction and why you do so." The questions and their answer fields appear again for each position the applicant selected.
Candidates who are applying for more than one job at once see a notification before they are allowed to answer the extended response questions: "You should change your responses to reference the district to which you are responding. Be sure to copy and paste your text into the new response field before making changes."
Kuehnle's full application and his responses to these questions are kept in his personnel file. "I am interested in this position because I truly enjoy serving as a high school principal, and I am impressed by what I have learned about Shaker Heights," he wrote. "I believe my capabilities will fit very well with the needs and the culture of Shaker Heights. While I look forward for the opportunity to build on Shaker Heights' tradition of excellence, I am concerned about the school's graduation rate."
At the time, Shaker's five-year graduation rate was 94.6 percent, up 3.6 percent from 2014. The four-year graduation rate was also on the rise: It had increased from 87.5 percent in 2014 to 91.6 percent in 2016.
"I believe it is possible to improve the graduation rate through a tried-and-true, multi-faceted approach that I have employed with success at three other districts," Kuehnle continued in his application. It is unclear which three other districts he's describing. Most recently he had been campus director at Springfield City Schools in central Ohio. Before that he was a "grants administrator" for Pickaway County Educational Service Center. ESC's exist in all Ohio counties and support constituent school districts with professional development and help in enacting government-mandated education reform; they are not affiliated with any one district.
Kuehnle was principal of Circleville High School from 2008 to 2011. From 2006 to 2008, he was an assistant principal and "co-athletic director" at Wellston City Schools. Before that, he was a social studies teacher in the Northwest Local School District for six years.
The Ohio Department of Education publishes graduation rates beginning in 2014, an interval that covers most of Kuehnle's tenure at Springfield. The four-year graduation rate there did improve from 2014 to 2015, from 72.8 percent to 76.6 percent, but it declined to 75.4 percent by 2016.
"As Campus Director of Springfield High School," Kuehnle wrote in response to the second HYA extended response question, "I am proud of the fact that I have led a team responsible for improving the climate of the school; instilling a culture of professional collaboration and data-driven instruction among the staff; deploying nearly 2,000 laptops (with accompanying professional development) to students and staff; and improving the graduation rate; and increasing enrollment."
According to the ODE, Springfield High School's enrollment declined from 1,760 in 2013-14 to 1,612 in 2015-16. Springfield High School was the only school Kuehnle had worked at with an enrollment greater than 1000.
"I take great satisfaction in these accomplishments," Kuehnle wrote, "because I have been able to achieve them (in various forms) not just in Springfield, but also in Circleville and Wellston."
Kuehnle's HYA application includes one other point of interest: He was referred to the Shaker Heights High School principalship by David Estrop.
Estrop is an HYA associate. According to his LinkedIn profile, he's worked for the firm since August 2015. He was also the superintendent of Springfield City Schools when Kuehnle was hired there in 2013. Estrop left Springfield in 2015, a year before Kuehnle applied to Shaker. According to Ray's and Blaesing's explanations of how recruitment proceeds, all HYA associates would have received the SHHS principal leadership profile. One matched Kuehnle to it. That associate would have, in effect, said, "Hey, you need to take a look at this job. It could be good for you career."
Reached by email and asked to comment on his role in HYA principal searches, Estrop declined to be interviewed for this story.
After being informed about the job and filling out an application, Kuehnle became part of the SHHS principal applicant pool. Blaesing couldn't commit to an average size of such a pool for a principal search. "I have to tell you, if I told you 40, that'd be a nice number," he said. "But that 40 doesn't really mean a lot until you look at how many are actually legitimate, good, bona fide candidates. And maybe there's only five. Or maybe there's 15 within that 40; that's very different. So to just use a blanket number is just really hard."
Asked to estimate the largest pool he's ever screened for a principal search, however, Blaesing could name a number: 48. Shaker's 2015 principal search, yielding Jones of Philadelphia, included "approximately 38 candidates," according to shaker.org.
However, Hutchings' April 25, 2016 letter to the community announcing his choice for principal claimed Kuehnle had "emerged as the strongest of more than 100 applicants from 24 states, the District of Columbia and India."
Director of Communications Scott Stephens said of the discrepancy, "This is what we were told, and that's what we communicated. I'm not sure why we would make up a number."
The Alexandria City Public Schools communications director declined an interview on Hutchings' behalf.
So, with "more than 100 applicants" at the end of the recruitment phase, HYA began the third phase of the search: screening.
Screening comprises background checks and interviews. "Your screening interviews might spread over two weeks, three weeks," Blaesing said. They are usually conducted over the phone or Skype. The leadership profile is used extensively during this phase as well. "If the profile report says we're looking for someone to really move the needle on curriculum and instruction, on test scores, or on a specific aspect of test scores, then we'll ask a question about that," Blaesing continued.
In addition to the interviews, Blaesing said HYA does a few other things to narrow down the field. "We do what everybody else does. You know, we Google them and see what that turns up," he said.
"And then, if the candidate is from another part of the country that maybe you're not familiar with, that's when you call another associate," Blaesing continued. "And so, a friend of mine, Brad, lives in Virginia. If we have a candidate from Virginia or from somewhere right in that vicinity on the East Coast, I'll call him and say, 'Brad, what do you know about so-and-so and what do you know about this school district? ' "
The HYA website offers more detail. "HYA incorporates executive due diligence in the search process," it states. "Two packages are offered…comprehensive and basic." The comprehensive package includes a "news media" and "social media" review.
Stephens would not say which package Shaker purchased for the 2016 principal search that yielded Kuehnle.
Both packages include standard background checks of criminal record history, education licensure information, degree verification and so on. However, there is no commitment to analyze applicants' performance evaluations or disciplinary records from former districts, all of which are part of any applicants' personnel files.
The Shakerite requested via email Kuehnle's personnel files from four districts that previously employed him and received the documents from three of them within 10 business days of the requests. The fourth is in Maryland, where state law exempts the release of documents to out-of-state requestors.
According to his Springfield personnel file, Kuehnle was reassigned Feb. 16, 2016 from his position as campus director. His salary didn't change. "You are reassigned to the Dome in office 153, to research special projects related to digital badging and other forms of assessing and acknowledging student learning in the non-traditional educational settings," the superintendent wrote in a Feb. 12, 2016 letter. "Please remove all personal belongings from your office at Springfield High School and provide me with a list of your daily job duties, via email, by the end of the day on Monday, February 15, 2016."
The Dome is a regional educational facility owned and operated by Springfield City Schools that offers students the chance "to develop skills through hands-on real-world experience with experts in a variety of fields." The facility's website includes a promotional video in which students repair engines, create and record music, practice woodworking, weld bicycle frames and build a robot.
The letter from the superintendent cites "reorganization and consolidation of administrative functions" as the reason for the reassignment.
By the time he was reassigned to the Dome, Kuehnle had already applied to Shaker. He wasn't campus director of Springfield High School when he was named a finalist for the high school principalship.
And yet in an April 25, 2016 letter announcing Kuehnle as principal, Hutchings stated Kuehnle was "currently Campus Director at Springfield High School." Asked why the district used this incorrect information in the release, Stephens said, "We were given the information from the search firm about the background. It's in résumés, it's in things of that nature. That's what we followed." It's possible that supplementary information given to the district by HYA claimed Kuehnle was still campus director, but the résumé portion of his application, which the district also received and which is included in his personnel file, states that he'd left the campus director job in January 2016.
Only one personnel file from Kuehnle's previous Ohio districts included records of disciplinary incidents.
In November 2001, while working as an eighth-grade social studies teacher at Colerain Middle School in the Northwest Local School District, Kuehnle was suspended without pay for a day for "inappropriate use of physical force in breaking up a student fight." A letter from the principal forwarded to his personnel file stated, "While your decision to intervene and take appropriate action to stop this assault was correct and warranted, your striking of the student was unprofessional and inappropriate. You were the adult in this situation and you are expected to use better judgement and proper restraint."
In his explanation of the event, Kuehnle stated, "I continue to aver that I did NOT strike [redacted] face, although I can see how others at the scene could have misinterpreted my clapping [redacted] on the shoulder for a slap at his face."
Stephens would not say whether the district was aware of the suspension before hiring Kuehnle.
In December 2003, Kuehnle was investigated for comments he made to an eighth-grade student during class. A letter from the principal stated, "The comment you made to [redacted] in front of the whole class, was not appropriate. This language is damaging and is counter to building respectful and productive relationships with our students and parents."
"In the future, I direct you to not use sarcasm and or comments that include sexual meanings when interacting with your students," he continued.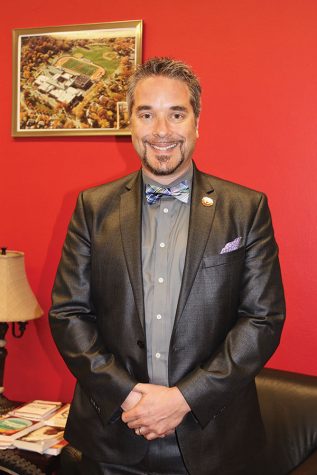 Kuehnle was also formally reprimanded three times while at Colerain Middle School for not wearing appropriate dress to school. In one instance, according to an Aug. 27, 2004 letter from the principal, he "wore a T-shirt to school with the following words printed on its front: I'm An Arrogant Bastard…Important to note is that the '6th Grade/New Student Schedule Pick-Up' program was occuring at this time."
The Shakerite could not confirm whether these documents were ever shown to the district by HYA or whether the district requested them while considering Kuehnle's candidacy. Asked whether Hutchings looked at such files before making his decision, Stephens replied, "I don't know. There was a search firm that did the review, and I'm not privy to the search firm's background on it or their records."
After a final candidate has been selected, in this case Kuehnle, the transition phase begins. "So, once you have a preferred candidate," said Blaesing, "then you have to work on making certain that there's agreement on a contract, you know, putting together the announcement on who the candidate's going to be, putting together starting dates, all those kinds of things on the transition."
Neither HYA nor district sources would say who wrote the announcement about Kuehnle's selection. That announcement, signed by Hutchings, was the same one that identified Kuehnle as campus director of Springfield High School. The release included other discrepancies. It stated that the search process included a "unanimous recommendation from an interview panel made up of teachers, parents and administrators."
However, a letter sent only to teachers and staff stated that he'd "received a unanimous recommendation as a finalist from an interview panel made up of teachers, parents and administrators." The letter sent to the community omitted the phrase "as a finalist." Teachers protested that the community letter suggested that the panel had recommended Kuehnle to be the next principal.
"The problem with the version that went out to the community is that it makes it sound like the teachers unanimously recommended Kuehnle," SHTA President Dr. John Morris said at the time, "while we know in fact that more than 80 percent of the staff chose Reed over Kuehnle." This preference was reflected in the open letter to the administration the SHTA posted on Facebook March 7 recommending that Interim Principal Reed be retained.
"We want to assume that was a typographical error, but it would be unfortunate if the message was changed for the two audiences," Morris said. "We expect the best. We hope for the best."
Stephens stated at the time that there was no difference between the two messages. "The letter to the staff is naturally different than the one to the community and the news release to the media because they are aimed at different constituencies," he stated. "There is no discrepancy. This hiring process has been transparent, fair and inclusive. It is disingenuous to imply otherwise."
Kuehnle was SHHS principal for two years and the start of a third before, on Nov. 1, 2018, he was placed on administrative leave pending investigation. On Jan. 9, 2019, he filed a notice of resignation and was reassigned to a non-specific project manager position for the remainder of his contract, which expires at the end of the school year. Soon after his resignation and reassignment, Kuehnle sought employment elsewhere. According to the Yellow Springs News, Yellow Springs High School, in a quiet suburb of Dayton, needed a principal. Kuehnle was one of 22 applicants for the job. Then, after a round of phone-screening interviews, he became one of six finalists.
According to ysnews.com, a Yellow Springs news outlet, their principal search resembled Shaker's with one vital difference — the district didn't hire a search firm. The six finalists began formal interviews Feb. 20. Kuehnle didn't make it past this round. The three candidates who did underwent background checks. Final evaluations were scheduled for March 11, 12 and 13 — one candidate each day.
The superintendent explained to ysnews.com that each candidate would start the day at 8 a.m. with a presentation to school staff, who would fill out evaluations. Then, situational evaluations would be collected. For example, candidates would participate in a "mock parent meeting" with an "angry parent" and try to resolve the problem. In another situation, the candidate would complete a "mock teacher evaluation" while observing a real class. Following that, the candidate would have lunch with teachers and meet with a panel of students. In the evening, at a community meeting, candidates would answer questions posed by attendees.
The day after all of the evaluations were complete, the superintendent would meet with teachers and administrators to select a finalist.
On Thursday March 20, Yellow Springs announced its selection: Jack Hatert.
According to the Dayton Daily News, Hatert had been interim principal of Yellow Springs High School since March 2018. Before that, Hatert had been an assistant principal at Yellow Springs for three years, and before that, a teacher at Yellow Springs for 10 years.
Dawn Bennett, Yellow Springs' district treasurer, wrote via email of the district's decision not to use a search firm. "School districts typically only use search firms to hire the superintendent and treasurer. These are the only two positions that report directly to the school board," she stated. "School board members usually have day jobs, so they need to use search firms in order to find qualified candidates."
In a March 6 interview with The Shakerite, Board President Jeffrey Isaacs explained the philosophy behind using a search firm. "You want to have a process that has a lot of fidelity, so you're going to a firm that does nothing but this. They set up the process, they know where they need to be careful, they know where they need to bring folks in. So, we do this rarely enough that we want to make sure we get it right. We don't have anyone that does this every day. There's that aspect ‒ you want to get it right," he said.
"The other thing is you want to tap into networks that bring in people outside of just your networks, and that's part of what these search firms are bringing to the table," he continued.
A review of profile photos of HYA associates on the firm's site found that of the 119 associates, 64 are male and 55 are female. Fourteen are African-American, and two are hispanic. Of the six hires Shaker made through HYA prior to Kuehnle's, three came from school districts in Virginia, one from New York and two from Northeast Ohio. Of the three from Virginia, two, Hutchings and Wilkins, came from the same school district.
"And then, finally, you've got to do all of the other things that are involved ‒ vet a large pool of people to make sure you don't have folks that are inappropriate for the position that you're looking for," Isaacs said. "You're doing things that you don't normally do in the daily business of the district," such as ensure applicants' qualifications align with the job requirements. "So you've got to hire some outside talent to bolster your ability to do some of these things."
Isaacs said that as a board member, he has invested significant time in the details of the recent superintendent search. "And that's with the support of these outside firms," he said. "So, I can appreciate it from firsthand experience — that there is a lot of value in being coached through it, and having an office that already has all the forms developed and processes worked out."
That's three reasons: fidelity, access to wider networks and experience. According to the district's monthly financial reports posted at shaker.org, Shaker paid $26,269 for the 2015 principal search that ended with Jones' withdrawal. HYA redid the search in 2016 for expenses only, bringing the total to $34,913.80.
At Yellow Springs, according to Bennett, "The only costs associated with our hiring process for our principal have been indirect costs such as Steffanie's time in advertising, organizing and managing the process." Steffanie Marchese is the Yellow Springs School District superintendent's assistant.  
"We try to use very little paper," Bennett continued. "All application materials are sent electronically and only printed if the candidate will be considered. As our process was pretty intensive, we did have parts of the interview that ran in to the evenings, and meals were provided to those who were part of the screening process."
Jonathan Kuehnle declined to be interviewed for this story.
Campus and City Editor Ethan Bloch contributed reporting.